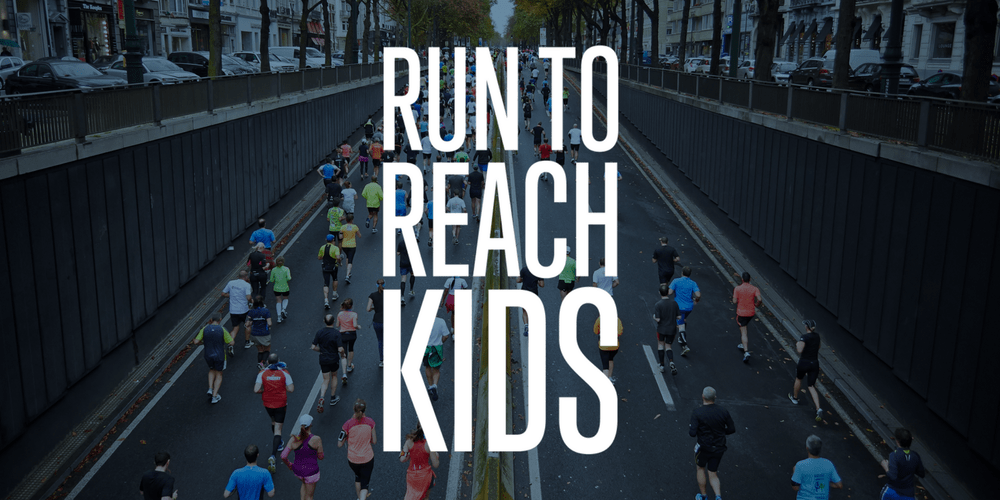 Run to Reach Kids 2018: Meet the Team
Runners partner with Awana to share the need to see kids reached with the gospel in every corner of the world. Our runners are passionate about children finding hope through a relationship with Jesus Christ. Meet our team, learn a little about them, and consider supporting them for the Run to Reach Kids!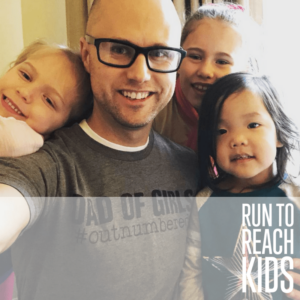 Kevin White hails from Sycamore, IL and serves as our VP of Partner Relationships at Awana. His role at awana is committed to serving our partners as they seek to reach kids with the gospel and discipleship. He's married to his beautiful wife, Robyn, and is Daddy to three beautiful daughters! His Run to Reach Kids is just the appetizer for his first marathon on October 8th- grateful to have him on the team to reach more kids!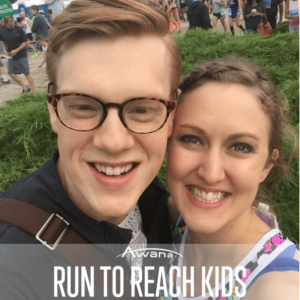 Damon and Johannah Wenig are excited to be joining the Run to Reach kids team for the second year in a row. Despite the scorching race in 2017, there's nothing better than running for a cause that is dear to their hearts! They live in Sheboygan, WI and love serving in their church, being auntie and uncle to 5 great kiddos, and constantly attempting to make the perfect batch of popcorn.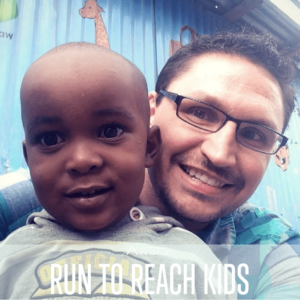 Matt Markins serves as our President at Awana. His advocacy for how God is using Awana to reach kids really came alive when his boys, Warren, and Hudson, engaged in the ministry through his local church. Matt and his wife, Katie, saw the spiritual fruit they witnessed in their own sons' lives. Matt enjoys family time, traveling, carpentry, NFL football, and running? We're grateful for his leadership and the opportunity to have him on the team!
Tom Chilton serves in a variety of roles at Awana, including Area Director for Europe and North Asia. His passion for reaching kids with the gospel is evident in all that he does, whether his day job or his ministry with his local church or raising his three beautiful kids with his wife. We're grateful to have Tom on the team!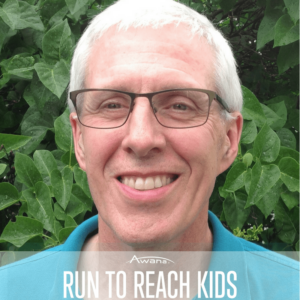 Mark Dequoy is a missionary for Awana here in the US. He is passionate about reaching the local church to equip them to serve greater in reaching children, youth and families with the gospel message. Mark is actually Running the Hershey Half marathon October 21, but he's still a part of the team because he's running to reach more kids. A way you can pray for him is to find balance in work to find time to train, and for this opportunity to have a greater impact on the churches that Awana serves.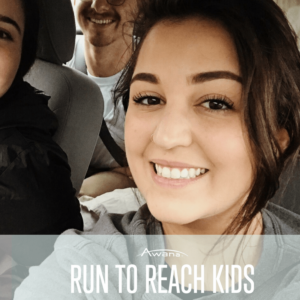 Michelle Albert serves as an Art Director here at Awana, using her incredible gifts to bring beauty to all of our communications. From photography to design, hand drawn pieces and her online work- we're grateful for her! She hails from Chicago and knows all of the best coffee shops, vegan restaurants, and has an insta-famous cat named Kitty.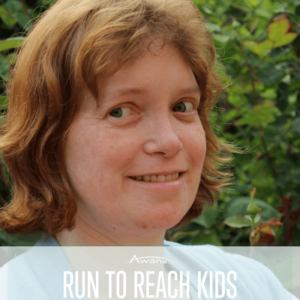 Holly Burdett grew up in Awana, starting as a Cubbie and now starting her 28th year as a leader! A proud Awana alumna, Holly said "Awana impacted my life growing up and now this is a way I can give back and give other kids a chance to hear the Gospel." A way you can pray for Holly is for her health to stay up as she trains for the 5k! We're excited to have Holly on the team!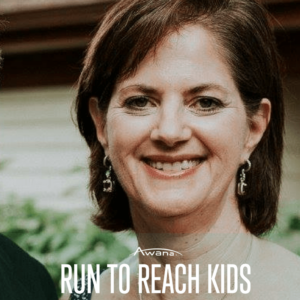 Robin Camerer's first exposure to Awana was when her three sons attended club. She quickly fell in love with the ministry, became a leader and now serves on staff with the Communications Team. She has the privilege of sharing the global Awana story, inspiring others to join with the ministry to equip more leaders to reach more kids with the gospel and engage them in ongoing discipleship. Robin and her husband are empty nesters and live in Bartlett, IL.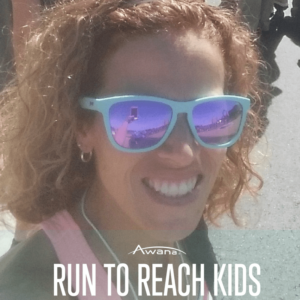 Pam MacDonald is the Awana Club Director at her church in Appleton, Wisconsin. Her and her husband have 4 kids and are passionate about the mission of reaching kids! Pam was already looking to run her first half marathon this fall, so it was perfect timing for her to join our team and make a huge impact. We're excited to have you, Pam!

Mike Handler is the VP of the Global Brand at Awana. His role allow him to tell the amazing stories that God is doing around the world through the Awana ministry! When not at work, Mike can be found hanging out with his wife Erin and their four kids. Together they travel, enjoy good food, great friends and root on the Cubs and Bears!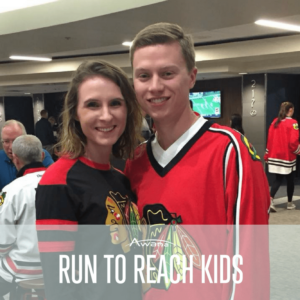 Jake and Erika Soerens are joining the team from Naperville, IL. We are so excited to have them join the team! Erika works at Awana with our messaging team and Jake is an Engineer in the Chicago suburbs. They just got married in August, so this race with be their first 5k as Mr. and Mrs!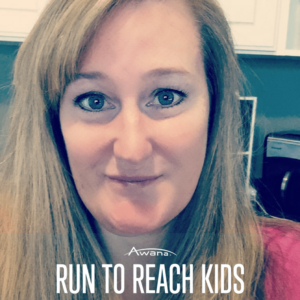 Paula Harrell is a member and Treasurer of Clough Pike Baptist Church in Cincinnati. She knows the power of an incredible children's ministry through the Awana program that is at her church. She's an avid runner (the Run to Reach Kids is 1 of 3 fall 1/2 Marathons for her), so we are excited she's with us to help set the pace!