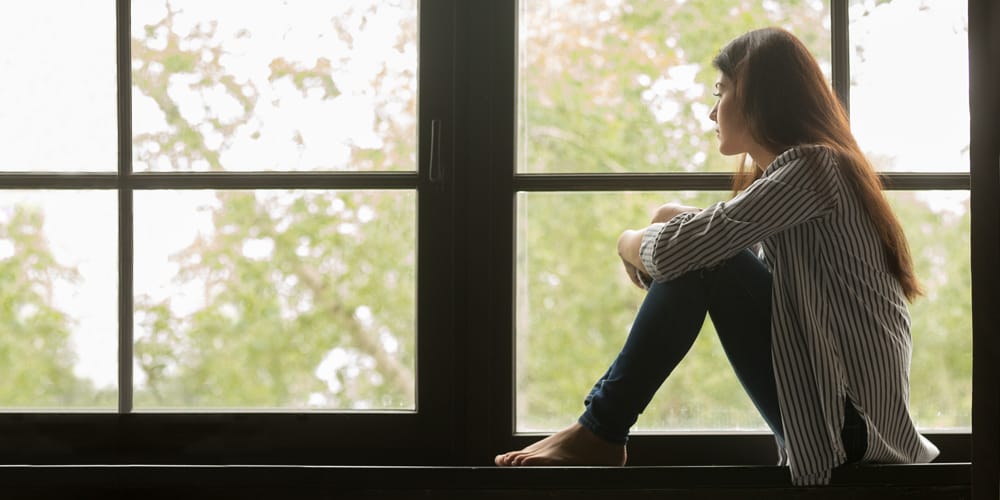 The Pain of Suicide and the Power of Together
Then the LORD God said, "It is not good that the man should be alone; I will make him a helper fit for him." Genesis 2:18 ESV
I remember getting the call early around 4:30 a.m. It was the local junior high school near where I was serving as pastor of student ministries. The vice principal was on the line, and since our church was right across the street, he asked if I could come over because a student had taken their life and there would no doubt be students and faculty that would need someone. I got dressed and went over to the school to meet a room filled with distraught students wrestling with indescribable emotions and eyes filled up with tears. As a young youth pastor, I remember asking God for strength and then walking in and just showing love to as many kids for as long as they would let me. I also remember leaving and questioning, "Why did this happen?" The student was loved by many and yet struggled deeply with depression every day right across the street from their local church.
Just a month ago, a story broke about a pastor in California that struggled with depression and took his life. Pastor Andrew Stoecklein left behind a wife and three young children and this story has impacted me deeply as a pastor. Every time I read about this tragedy, my heart grieves anew for the Stoecklein family and the Inland Hills Church community. I wrestle with the same question I did all those years ago: Why did this happen? Even more, why did this happen to a shepherd of God's people?
September is National Suicide Prevention Month. Suicide doesn't just impact adults but our children and youth as well. I know some of you have been affected by the loss of a victim of depression to suicide and my heart hurts with yours. As we seek answers to the "why?" questions in such tough times, we have to acknowledge that we may never understand on this side of grace. We must lean on our Lord, each other and lean into our communities to gather strength in a world where we are increasingly becoming more alone together.
God created humans to be together, to live in community with one another. Across many of the stories of suicide that we see, a common theme is the inward loneliness and isolation that many of the victims felt or expressed in their final words. It is a reminder to all of us that we spend so much surface time with one another, but rarely do we touch the depth of our souls.
Over seven days of creation, God speaks about the goodness and outcome of His labor. When God placed man in the garden and explained His expectations regarding the trees that Adam could eat from, His next action was to create a woman. God said, "It's not good that man should be alone" and I could not agree more! This passage marks the birth of the community. God's design for the best life possible is one rooted in community with others, and after several days of expressing His good work of creation, we must pay extra attention to what God didn't call good: being alone.
Our culture is trending towards isolation rather than being together. We need a new way of doing life together that impacts our most sacred space and we have to get beyond the surface. What some of the recent stories have shown us is that you can be surrounded by relationships but feel utterly alone. I'd like to suggest a few things that we can do as a Church to alleviate some of this loneliness and cause bonds to grow stronger.
Be Intentional – I remember walking through the hallway of the church and everyone asking me how I was doing and responding with the obligatory, "I'm fine." A lot of the time, that response couldn't be farthest from the truth. Don't be satisfied with the surface answer of "fine," rather be intentional and specific with your questions. Go deeper than the surface small talk and ask the hard questions. Take the time to observe and if someone appears to be struggling, ask how you can help or offer a listening ear.
Be Curious – I was recently sitting in a doctor's office and was completing a generic intake form. The form was a standard screening for depression, and it asked me a series of questions. The ironic thing was that this form was more curious about the deepest parts of me than many of my organic relationships have been recently. If a paper form can ask questions of curiosity, then I think we should expect more from our real-life relationships. Be curious about the emotional and psychological state of your friends, family, co-workers, and community. We often travel great distances with hidden pains. Join the journey with each other and walk alongside those who are struggling. You never know when you might be saving a life.
Be Searching – Right now, there is someone that nobody really sees. When you're in the middle of a community, it can be hard to objectively know the crowd. Who do you see that nobody currently sees? Engage those potential friends and draw them in. Speak genuine love and truth in their lives. Never underestimate the power of the Gospel to eradicate lies and rewrite the narratives of our lives. Have your head on the swivel for people that need to be brought into community.
Be Loving – Our Lord said that the world would know we are His disciples by our love for one another. As we are increasingly enticed to do life alone together, don't underestimate the power of Christ-filled words to be the medicine of hope to a depressed and anxious person. Speak words of love and truth to each other. Be courageous with the hope and the divine example of love entrusted to you. Right now, some people are in such pain that their soul feels like it's breaking with each step they take. Open up the gates of love to them.
We know that this may be a difficult time for many of you. For those of you who have experienced loss due to suicide, we pray, and our hearts grieve with you.