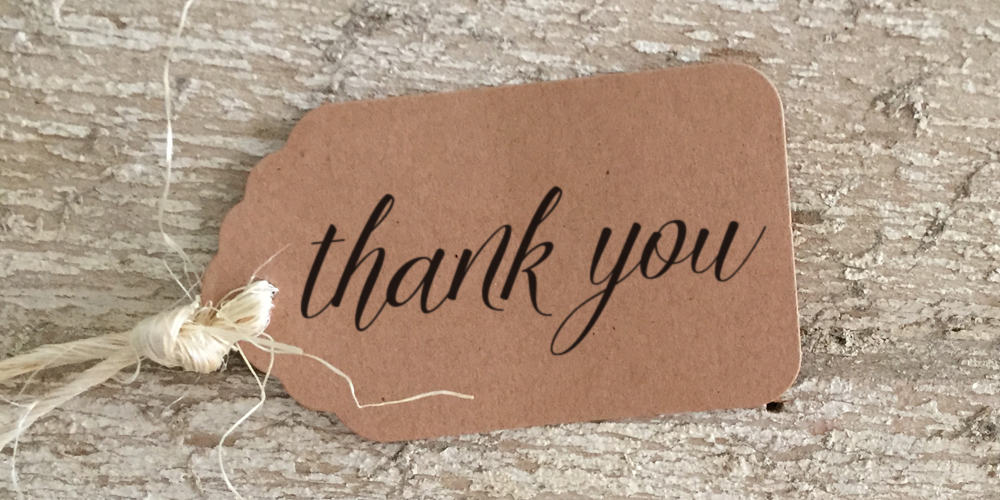 10 Ways to Show Your Pastors You Appreciate Them
As a pastor, I am deeply thankful for Pastor Appreciation month.
I love that our churches spend time focusing on their shepherds, and pour love into their lives. By expressing your love for these men and women, you elevate their high calling to lead and shepherd God's people.
As you and your team consider how to express your love, I want to offer some ideas and thoughts to consider. Before you order that fruit basket or the complete flannel graph library of Biblical characters (not really sure that's a thing, but you get what I mean), take some time to study and research your pastoral team. This will mean work, but in the end the results will help you express your care with an incredible amount of intentionality.
Consider having your pastoral team fill out a wish list or a list of their personal preferences. How do they like their coffee, and from where? What snack foods do they love? What are their favorite activities or a particular way they like to rest and recover?
Take some time to learn about their love languages. Some pastors are showered with gifts, but that might not be the best way to show your appreciation. Some might need words of affirmation, quality time, or building relationships. Whatever you decide please make sure you take time to dig into their lives. Trust me, when I walked in to find that my students covered my office in everything bacon (bacon Band-Aids, bacon duct tape, bacon syrup, bacon mayo, bacon scented air freshener, etc.) it wasn't just an expression of my love for everything bacon, it was demonstration that they took time to know me on a deeper level and that made all the difference.
So, here are ten different ways you can show your pastors how much you appreciate them this month.
1. Books, Lots of Books
Most pastors love books. Have your pastor fill out a most-wanted list and put a basket of books together. Include a gift card so they can pick out some titles on their own. Pack it with highlighters, a reading lamp, or a new coffee mug. Personally, I think books and coffee go well together. Your pastor almost certainly loves to read, and this is a great way to fill them up.
2. A Night Out
One of the biggest investments you can make in your pastoral team is creating a night out for each of them with spouse or family. A pastor is constantly on call and might spend several nights a week at your church running ministry, counseling, etc. Make sure they have time to recover their lives and enjoy a special night out. Go all out with this one. Spare no expense.
3. A Service for Your Pastoral Team (and families)
Who cares for the shepherd? As an elder board, consider holding and planning a service for your pastoral team where they are the ones on the receiving end and they are being served. This is a beautiful expression of love, and it is what Jesus did at the Last Supper. Sing songs of encouragement over them. Share words of life that will fill them up. Gather or invite people to bring testimonies of their impact and faithfulness. Spend some time this month letting the sheep minister to the shepherd.
4. Clean Their House or Detail Their Car
Life can be so busy at times, especially in the full swing of the Fall ministry season. I know there were times when my wife or I would have done anything for someone to come in and clean our house or detail our car (especially after that all-night progressive dinner with my Jr. High boys' small group!). There are companies that will come to your home or car and perform this service. This is also a great opportunity to get your students involved. Have them wash and detail your pastoral team's cars. Send a group over to your pastoral team's homes to rake leaves, clean out gutters, wash dishes, do some landscaping, and then bring a few meals to stock their freezer. In the busy season of ministry all of these are such beautiful acts of service and appreciation.
5. A Subscription Box
This is a great way to express appreciation and have it last the entire year. There are so many subscription boxes that you can choose from: boxes that will send four new neckties a month, fresh local ingredients delivered directly to your pastor's door, or cool socks to kick up your pastor's wardrobe. There are coffee or hot-sauce-of-the-month boxes. There are so many offerings, and this is a great way to express thanks all year long.
6. Lawn Care and Snow Removal Service
I remember waking up on a Sunday morning and seeing my driveway covered in snow. Armed with a shovel, I cleared my driveway and made my way to church already exhausted. Consider getting a snow removal plan for your pastoral team. There's something beautiful about waking up in the winter and seeing a clean and cleared driveway. If you live in a part of the world that doesn't have snow, consider getting a lawn care package for your pastor.
7. Coffee, Friends, and Gift Cards
This one might take a little coordinating, but the impact will be appreciated especially if your pastor is filled up by words of affirmation or quality time. Have your pastor make a list of 10 people they want to have coffee with and then set it up. Book the appointments, load up on gift cards, and then all your pastor has to do is show up to 10 conversations where friends and family can pour words of life into them.
Want to kick this up a notch? Think of 10 encouraging themes that you want your pastor to receive and strategically pick the best person to share that with them.
8. An Encouragement Book
Get a leather journal and have members of your church family write encouraging notes to your pastor. This is a great gift, because when ministry gets hard there is something tangible to pull out and remember the impact he or she is making for the kingdom of God. This could also be something that you do annually for your pastoral team.
9. A Simple "Thank you!"
Not every act of appreciation has to be elaborate. Don't get me wrong, the wow factor is great, but sometimes it's simply expressing thanks in the form of a handwritten card or a letter of thanks. Have your church family write simple encouraging letters. I have a folder in my office of past thank you cards and letters, and on my worst days I pull that folder out. My soul is refreshed by the stories of God's amazing people.
10. Brag on your Pastor
This is simple to do and will take only a few moments of your time. Your pastor pours hours into preparing a message each week and leading your church or specific areas of a ministry. Take a moment and tweet or post to social media something they said that impacted you. Also, if you don't follow your pastor on social media you need to do that right now. Express to your digital community why your pastor or pastoral team is awesome. The impact of a pastor in today's culture isn't just in the pew, it's also in the palm. Brag on your pastor! My pastor is awesome because … (You fill in the blank) Oh, and make sure you tag them in your post!
How does your church celebrate your pastors and show appreciation for their service? We'd love to hear from you.
---
We've put together three resources to help you and your kids encourage, honor, and celebrate your pastor. Download for free now!