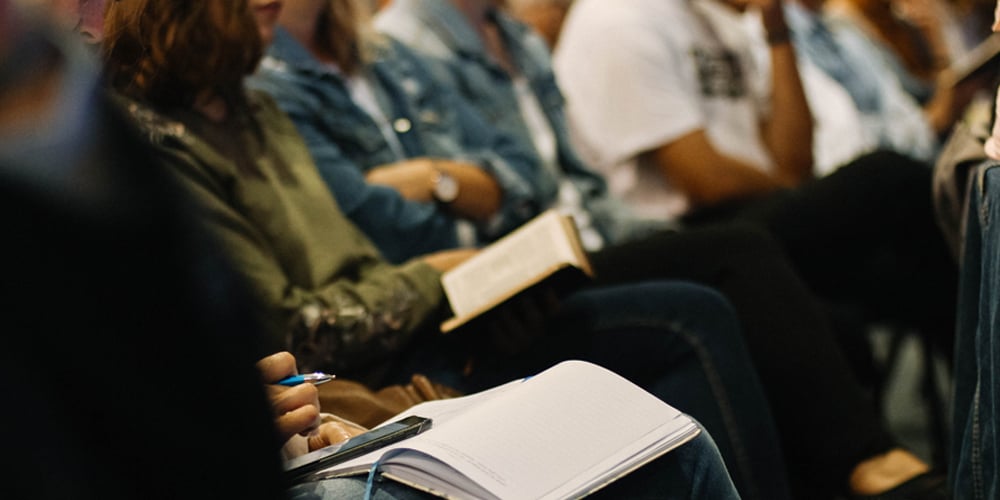 God's Incredible Impact at the 2018 AMCs
This year marks my eighth year attending Awana Ministry Conferences (AMC). They keep getting better year after year! I love going to learn and teach. I love meeting new passionate leaders and visiting those I've met over the years. I love worshiping with new crowds of volunteers who are excited to be together. And I love hearing from our incredible keynote speakers stemming from all over the world.
This year I attended three AMCs: one in Colorado Springs, one in Seattle, and one in Dallas. While all three had their unique local twist, there's one thing that gets me excited at each and every one I attend: the incredibly creative Awana volunteers.
I am continually amazed and inspired by the seemingly unlimited ideas and solutions Awana leaders come up with to reach more kids. This year I heard leaders talk about ways to involve reluctant kids in games or handbooks, get parents engaged in their kids' lessons, get more kids in the door, and how directors can encourage and equip their volunteers.This creativity always inspires me.
I am uniquely privileged to hear many testimonies of how God encourages Awana volunteers through Awana Ministry conferences, and I am excited to share some of those stories with you. I asked a few missionaries about their conferences this year and here is what God has done through them.
Betsy: What was the most encouraging or moving thing that happened at your AMC this year?
Doug Schoenheit: At 7:09am on Saturday the staff gathered for prayer before the attendees arrived. We prayed specifically that there would be even one who would wake up that morning and say "I need to go to the conference." At the end of the day during Testimony Time, one lady shared that she woke up that morning and didn't want to go to the AMC. She came anyway and was deeply impacted throughout the day by what she learned and how it changed her perspective in serving. God answered that prayer very specifically!
Joel Culberson, Kansas City: One individual commented that "it's eye opening to realize the needs in today's families. I see it in my community, at school, and also at church. The AMC was a great reminder that we need to show the love of Christ and share life with those around us. I was inspired and encouraged to share some key thoughts from this AMC with my leaders."
Betsy: Tell me a story of a church developing its leaders at AMC? How has this impacted their club?
Taylor Lassiter, Baton Rouge, LA: One church in south Louisiana commented, "This is the only high-quality equipping opportunity for our volunteers outside of our home church. As a small congregation, it is hard to get people to come to our church, but we know that Awana Ministry Conference will be an incredible encouragement to our volunteers. It's the best bang-for-the-buck training opportunity out there!"
Betsy: How has AMC impacted a leader in your area?
Taylor Lassiter: One leader at an equipping event shared with me, "I've been involved in teaching children in our church for over 30 years, but no one has ever explicitly told me I need to be sharing the gospel with children. As I look back, I've missed so many opportunities but I'm never going back: I'm committed to sharing the gospel every single week!"
Doug Schoenheit: At the end, during Testimony Time, one of the very quiet attendees stood up in the back and shared that he was inspired to think differently. He had a purpose for serving in Awana, a role, but now he understood the need to be purposeful. He is not there merely to do his part but to impact in a very intentional way each kid's life that he reaches."
---
God does amazing things at AMCs. It's not too late to benefit from the opportunity to learn alongside other volunteers. Even if you missed your live, local AMC, you can get the same great content with the AMC Connection Kit: Look Hope in the Eyes. The AMC Connection Kit, available now, includes Video workshops, keynote and resources from the 2018 Awana Ministry Conferences. Click Here to order your kit!