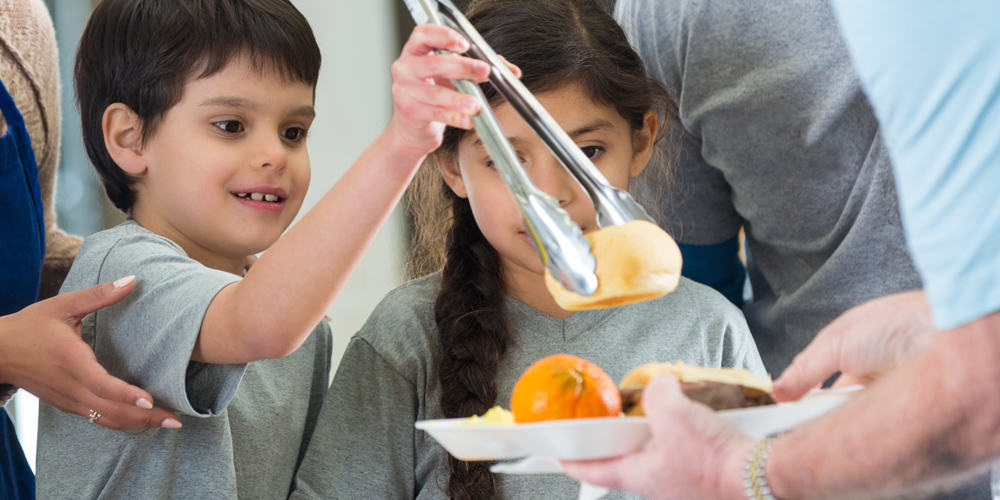 10 Ideas to Get Your Family Serving This Season
The holidays are a perfect time to serve, and there are plenty of opportunities to be the hands and feet of Jesus this time of year. The best part is that volunteering is something the entire family can do together. Before your schedule fills up with holiday plans and parties, make sure you set aside time for serving others. Need some help? Here are ten ideas for your family:
1. Neighborhood Caroling – This is a great way to spread the good news of Christ's birth. Gather the family together, pass out some song sheets that you can download online, and you're all set. Many of these songs contain the very message of hope that surrounds our Savior's birth.
2. Volunteer at a Local Food Pantry – This one might have an age limit so make sure that you check that out first. Helping out at your local food pantry is a great way to put holiday meals on the table for families in need as well as serve together. There are so many jobs to do that all of your family's skills can be of good use.
3. Serve Those That Serve Us – Not everyone has Christmas or New Year's off. Get the family together, drop by your local fire department, police station, or even your E.R., and drop off some holiday treats. Show some love to your first responders as they serve us when we need them the most.
4. Christmas Cards for Our Troops – Break out the craft supplies and help make some cards to encourage and support our men and women in uniform as many are away from their families during the holidays.
5. Extend an Invitation – I'll bet your church has a Christmas program of some kind. Even if it's a Christmas Eve service, consider inviting someone from work or the office. Reach out to your neighbors. If you're going to have a meal, then consider bringing some extra chairs to the table. Make some space in the next several weeks to extend invitations.
6. Ask Your Kids – Children have a different view of the world and see opportunities to make an impact differently than we sometimes do. Get the family around the table and make a list of ways that you can make an impact in someone's life this holiday season and then act on it. Take them seriously. You're raising the next generation of servant-leaders.
7. Kids That Cannot Go Home – Your local hospital has some kids who cannot go home for Christmas. Give them a call and find out what you might be able to do to brighten their spirits and bring the love of Christ to those who are waiting and hoping for healing.
8. Bagged Lunches for the Homeless – Let's get an assembly line together and make fifty to one hundred bagged lunches for the homeless. Contact your local Red Cross or shelter and coordinate passing those lunches out to people in need. Also, contact your church to see if there is already a ministry or program in place that does this act of service.
9. Watch Over the Elderly – If it snows, make sure you keep an eye out for those who are older. Consider taking the family over to shovel the driveway or clear sidewalks of those who are older. Also, check in on them from time to time if there is bad weather.
10. Look Hope in the Eyes – Ten dollars can reach a child anywhere in the world with the life-changing message of the Gospel of Jesus Christ. Consider extending your service to the uttermost parts of the world. Help us reach more kids with the Gospel during this Christmas time. Go to awana.org/hope and help impact a child's life for eternity.