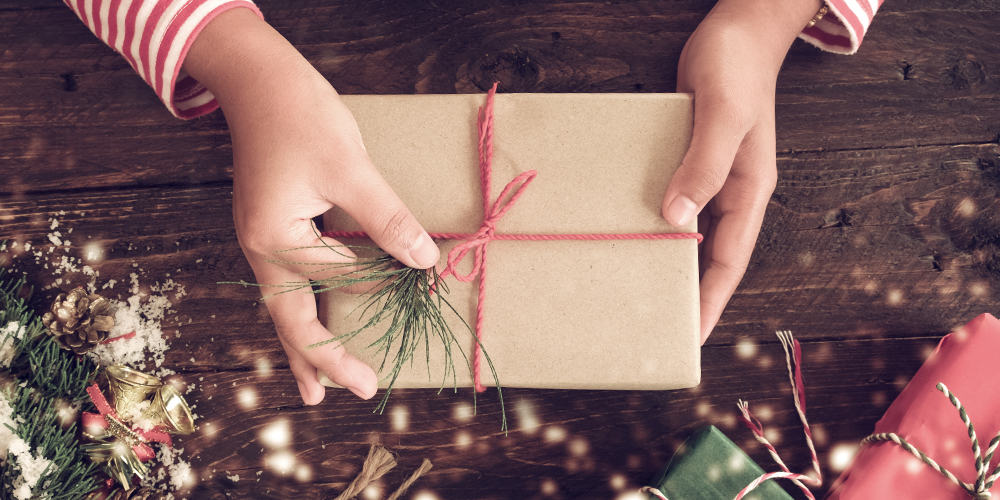 Sharing the Hope of the Gospel at Christmastime
What would you say is one of your favorite gifts you have ever received?
I will always remember my first pair of brand new skis. I was 14 and I loved to go skiing. Until then, we had always rented my equipment and on Christmas morning, when I opened my new set of skis, poles, and boots, I was elated! I couldn't wait to go on our ski vacation in a couple of weeks. The day came for us to leave and I COULD NOT WAIT! We drove for hours, pulled into the ski resort and began to unload our equipment. I pulled mine down from the car top carrier, placed them on the ground behind the car, and walked into the lodge to get my lift ticket. What I didn't know is my dad had come out of the lodge with our tickets in hand and decided to move the car…. Yep, you guessed it—he backed over my skis (not knowing they were there) and snapped them in two! The story ended well, but what I remember most from that experience is realizing how fleeting most gifts really are. Most things are very temporal, and most things are not transformational.
My favorite gift is really my salvation; having a relationship with Jesus Christ, both to be transformed in this lifetime and to see Him face to face in eternity. Can you even fathom that moment? Wow! Having God's presence now within us through the Holy Spirit, and being WITH God forever basking in His love and favor, is a GIFT too much to comprehend. I can only feel thankful for what I know now and excited, anxious, and elated for the future—far beyond my first pair of skis.
Thanks be to God for His indescribable gift! (2 Corinthians 9:15) What a foundational praise and offering of Thanksgiving to our Father for His amazing GIFT of Jesus Christ!
I know you all feel the same. It is why you serve with Awana and share Christ's love with children and youth, parents and guardians. You are just as thankful for this gift as I am. Christmas is a PERFECT time to share this message at club. Look for different opportunities to do so:
❅ As you ask questions to students about, "What do you want for Christmas?" or "Are you excited?", you can use this opportunity to share what you are excited about.
❅ During Large Group Time, share how Christ's birth was THE gift and share the Gospel message. Create a moment to invite kids into relationship with Jesus Christ.
❅ Use the simple colors of Christmas to introduce a conversation: Do you know why red and green are used at Christmas? Red represents Christ's sacrifice and green represents our eternal life through that sacrifice. Or you can use the story of the candy cane.
❅ Encourage your leaders to look for opportunities to share about God's love and gift with those around them. As a reminder you can refer your volunteers to our "Gospel Urgency" training on how to share their faith. awana.org/basics
For by grace you have been saved through faith; and that not of yourselves, it is the gift of God … (Ephesians 2:8)
THIS gift, the EVERLASTING gift, a truly TRANSFORMATIONAL gift, is the GREATEST gift! So, let's tell as many people as we can!