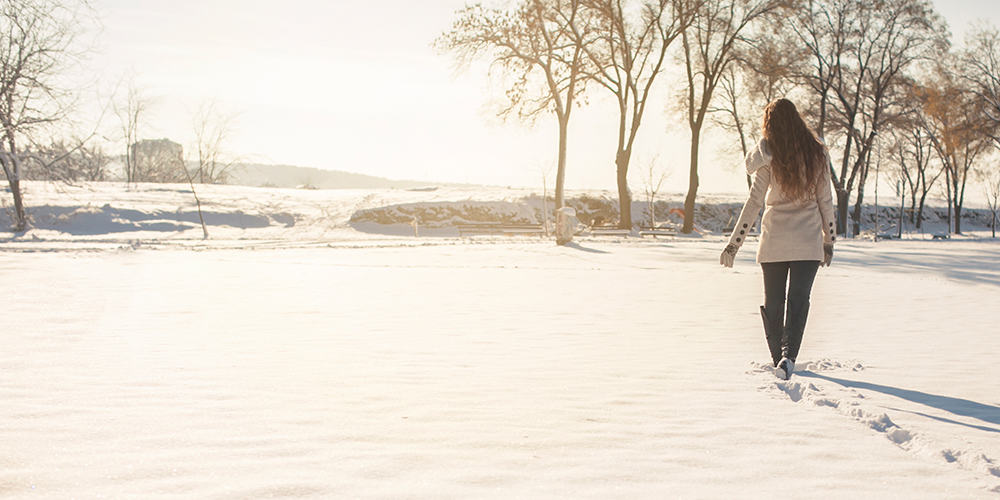 We've all been there. We're tooling along, ministering to kids as usual, but in the back of our heads there is a nagging sense that things are just a little "off." As we enter a new year, is it time for a fresh vision?
If you suffer from any of these 10 symptoms, you might benefit from renewed vision:
1. Kids are a problem. When you and the other volunteers put your heads together and talk, the topic is kid behavior or the problems you have with certain kids.
If this is you, it may be time to recommit to the power of the presence of a caring adult. Believing that God is using you to help a child, even a difficult child, will energize you to show up every week with a more kid-friendly, God-is-using-me attitude.
2. Parents are absent. Where have the parents gone? No one sees them after they drop their children off at church. The kids' handbooks come back to church untouched week after week.
If your children seem parentless, it is time to build a bridge to each family. Have a vision for how awesome it would be if everyone worked together. Start building that dream. After club walk to the cars and talk about their great kids. Have a parent orientation night every year. Ask them to show up and help with the program in different ways. Involve them. Write notes. Make a few phone calls. Let them know you care and need them. It takes "all hands on deck"—parents and caring adults—to lay down a foundation for life-time discipleship.
3. Church and children's ministry are disengaged from each other. Instead of working together, the church operates as if there were no children within its walls. Kid ministry is also doing its own thing, not reflective or responsive to the church at large.
This is tricky, especially if you have been leading kidmin for years. The church is changing and suddenly, they are asking you to change as well. It's important that there is flexibility on veteran leaders' parts and that programming is contextualized and flexible for changing church needs.
4. Program or curriculum comes before kids. Sometimes we forget what the purpose of our ministry actually is. The goal is not just to get through a handbook or win an award. Our goal is to minister to kids—all the kids, not just high achievers. Wess Stafford, President Emeritus of Compassion International, serves on our Awana board. His words resonate with our leadership team: "Sometimes the most important thing that needs to be written in the handbook blank is, 'You're a great kid! God loves you and we're glad you're here.'" The goal is kids coming to Christ and being discipled by adults who "get it."
5. Shrinking interest. The kids are restless. Jeremy Elam, father of six kids and the Kids' Pastor at Peavine Baptist Church in Rock Spring, GA noticed that during game time a lot of the kids were not participating. Jeremy addressed the malaise by adjusting the game time to include electives: karate, art, cooking, sewing, Lego robotics. His program is robust again. It just needed a new kid-friendly approach.
6. Volunteers are difficult to recruit and keep. This is the number one challenge for many kids' ministries. If you are experiencing a lack of eager volunteers, check your plan. "What plan?" you ask. Exactly! Do you have an intensive plan to recruit, train and encourage your volunteers? Volunteers need a personal tap on the shoulder. Do you let them know that you see something special in them: leadership, a kid-magnetism, a fun personality, an ability to tell a story, or a passion for children? Tell them so. Then, have a plan that includes an investment in thank you cards, celebrations, and small gifts. Let them know they are always on your mind.
7. A mindset of "our kids" vs other kids. Nothing saps the vitality of ministry to kids more than losing outreach to a community of kids who are "other." A ministry that experiences "others" coming to Christ, bringing their families with them into a discipleship that lasts for a lifetime, is a ministry that is fueled and energized.
8. No celebrations. Celebrations create positive energy and a connection to the body. Celebrate everything! Kids coming to Christ, kids being baptized, kids involved in raising money to reach other kids globally, kids reaching milestones, beginning of the year, end of the year. The parties don't have to be big or expensive, just a pause to acknowledge God's goodness in your midst.
9. Kids are unknown. No one calls them by name. Every child is called, "buddy" or "love" because no one has learned their real names. No one knows their home life or how they are doing in school. A recent news story showed a teacher greeting her class at the beginning of the school day. Every child received a different handshake from her. Every child felt known and special. Every child started the day smiling. That's gold!
10. Energy is gone from the room. Everyone is going through the motions. I popped in on a local Awana club last year, and couldn't help but notice that during large group time the volunteers were sitting apart from the kids, backs to a wall, buried in their cell phones. How sad is this! Instead, give it your all. Come home exhausted and fulfilled. Step up to a renewed vision, reclaim your commitment, and see what God might do.