Rwanda's bloody civil war in the 90s still impacts its churches and government today. On the negative side, the country is still healing from the memories and collapse of infrastructure. On the positive side, the Christian church provided hope and vision for a country torn by war atrocities. Today, many Christians are active in the Rwandan government, helping their country to heal and move forward. Awana Rwanda is a part of that change; it exists to reach kids with the straightforward news of the gospel, equip leaders there with mentorship, courage, and proven training methods, and to change the lives of many who wonder if life can provide something more.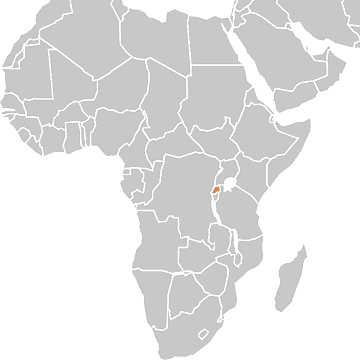 Overview:
Total Number of Clubs:

516
Reaching Kids in Rwanda
There are over 5 million children in Rwanda today under the age of 15, many of whom are illiterate. They need engaging, visual materials, like those in the Awana program, that draw them into understanding the Bible. Providing mentoring and discipleship, Awana Rwanda is able to come alongside through local churches in ways foreign organizations cannot. Since the first club began there in 2012, the gospel of Christ has shown each child in Awana that he or she is precious to God and created especially by Him!
Every week, Awana Rwanda reaches 94,327 children with the gospel in their heart language through 516 clubs.
Equipping Leaders in Rwanda
Awana is a proven program for reaching kids with the gospel. But it disciples the rest of the church through equipping the Awana club leaders. Discipleship connects people to the church and gives them roles for service within the church and the community and eventually outside the country. Each Awana program is built upon leadership that is trained to reach children, like those who use our Leader-Based Strategy (LBS) curriculum. National missionaries, who understand the complexity of their countries, assist the churches which use the Awana program.
In Rwanda, there is one missionary couple serving the churches with Awana clubs. They help the churches to implement the program and train the leaders.
Changing the World in Rwanda
Other countries are not like the U.S., where kids have an array of choices for church activities. When a church starts the Awana program, children have a meaningful and fun place to go as they learn about the gospel. Adults are discipled and trained to make more disciples. Awana seeks to reach more children in Rwanda with the gospel and equip more leaders there.
You can join Awana in changing the world!
Start by joining Awana right now with Get Involved.
Learn more about how your church can join Awana and its ministry in Rwanda or around the world with Awana GO.
Read the latest newsletter.