An early childhood ministry
Puggles® recognizes the learning ability of 2- and 3-year olds by introducing biblical precepts at church and equipping parents to teach them at home. Toddlers love having their very own Awana club just like their older siblings.
What's in Puggles?
Teaching Cards
These bright, engaging cards, with read-aloud text on one side and a captivating picture on the other, are the teaching component of Puggles.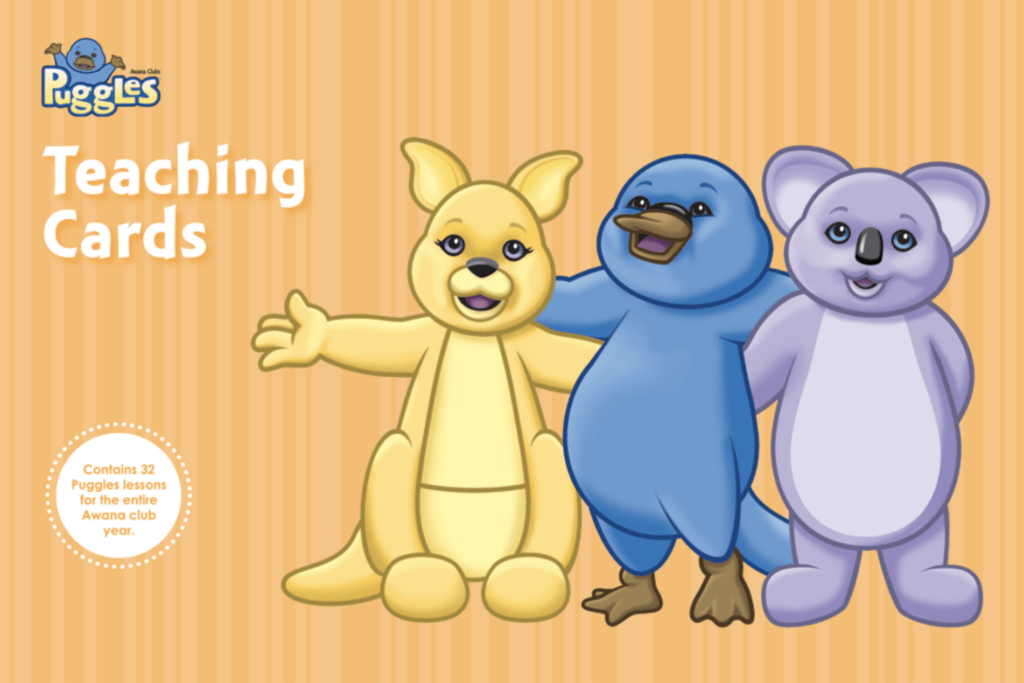 What's in Puggles?
Leader's Guide
Leaders will have the direction to run each club meeting smoothly with this official guide to Awana Puggles. Walk step by step through the Puggles program! Lesson plans and suggestions for snacks, simple crafts and activities are included along with tips for planning a great year of Puggles!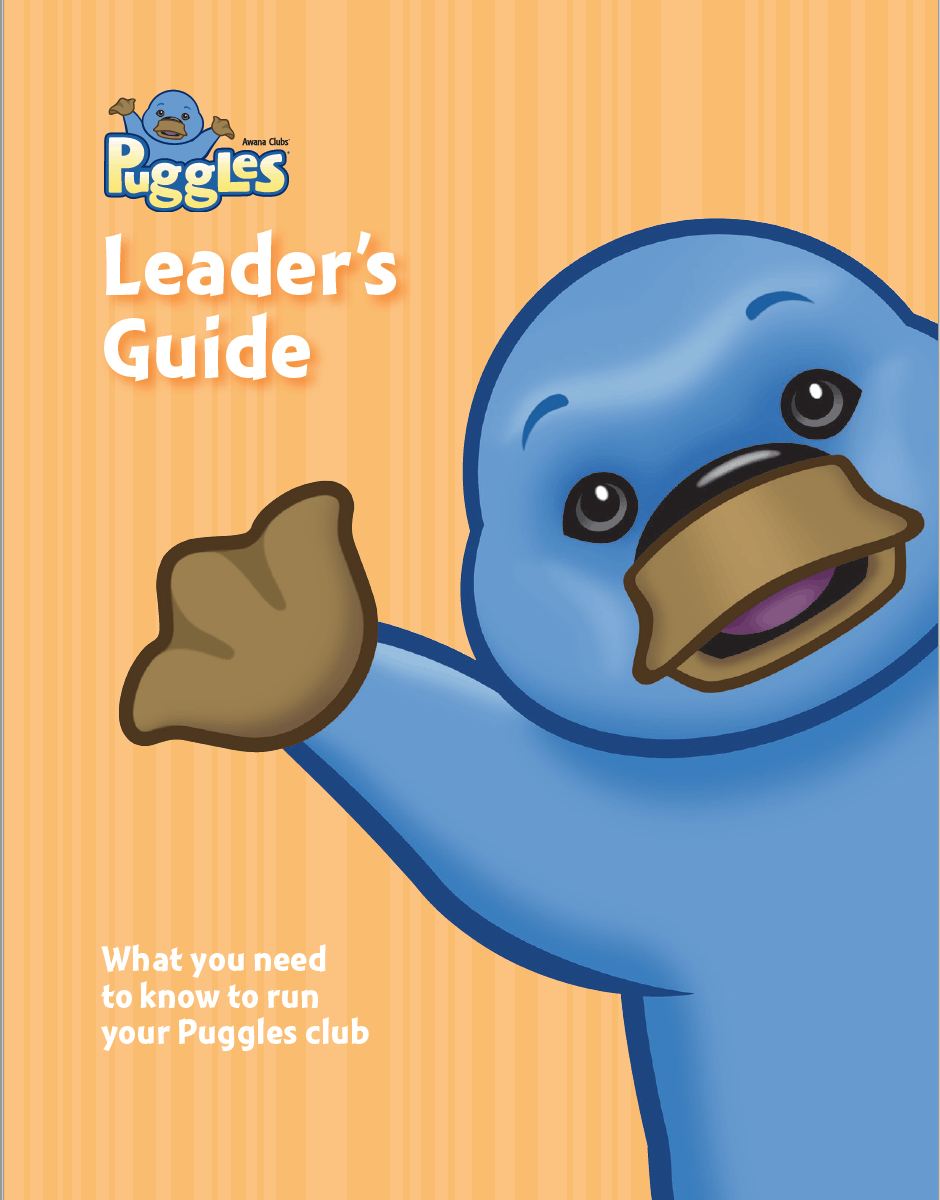 What's in Puggles?
Home Kit
Continue the learning at home with lessons, activities and coloring sheets that correspond with the Teaching Cards! This kit helps parents reinforce what their 2- and 3-year-olds are learning in Awana Puggles each week and includes a welcome and orientation booklet explaining how parents can make the most of Puggles at Home, as well as 32 cards for parents to use (one per week).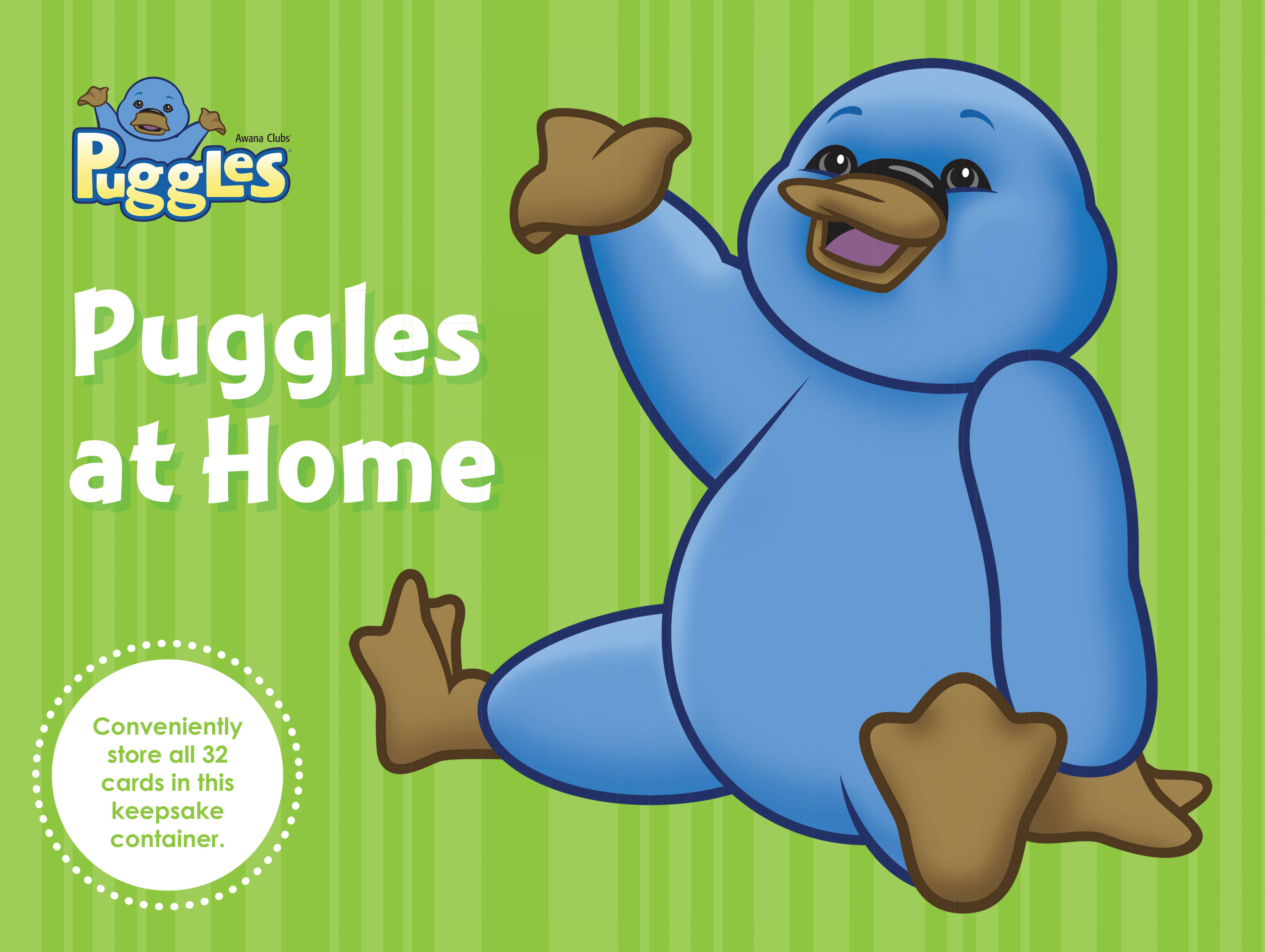 Parent Pause
Parent Pause is designed to encourage and disciple parents of young children. Download this free newsletter every month to distribute to parents in your ministry! The preschool years bring their own unique joys and challenges to parents. Bless the families in your ministry with helpful resource!
"I appreciate the encouragement to parents and the club-home connection with a beautiful and professional layout that I don't have time to create on my own."
Cubbies Director
Connect with Awana Preschool