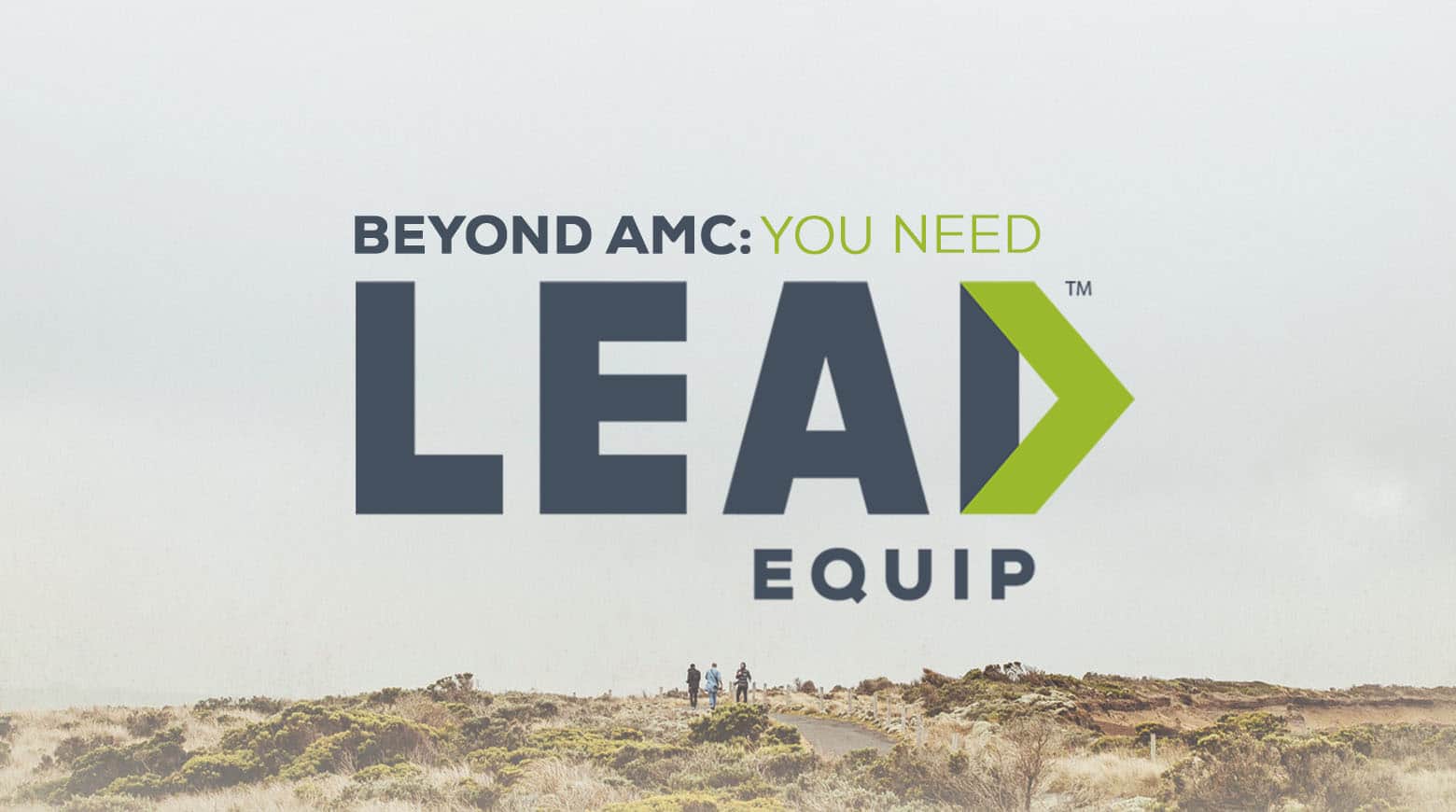 Beyond AMC: You Need LEAD!
Did you and your team of leaders make it to a local Awana Ministry Conference this fall? If yes, you encountered the value of The Great Connection in disciple-making ministry first hand. But what's next beyond AMC?
If you missed your AMC for some reason, there's always next year! In the meantime, be sure to get this year's AMC Connection Kit through your local missionary or the Awana Store (available Nov. 1, 2017).
At this year's AMC, participants tapped into our ministry's wholehearted belief that highly biblical, highly relational discipleship truly is the sweet spot of any Awana club. Kids, families, and leaders who are known, loved, and served in the way of Jesus will in turn come to know, love, and serve Christ. And, you and your leaders get to participate in this life-changing experience every week! Thank you for your faithfulness in reaching children and youth with the Gospel and engaging them in lifelong discipleship.
What's for Awana Leaders Beyond AMC?
Whether you attended an AMC or not, you know that the quality of your leadership in children's and youth ministry is essential. Skills-based conferences are good, but there's more to leading than simply knowing what needs to be done and how. True equipping in ministry comes down to matters of the heart – more specifically, your heart. Beyond having the right discipleship tools in your back pocket, the core of who you are impacts kids, families, and leaders for Christ more than you'll ever know.
To find out what Awana offers outside the AMC season, I sat down with Donna Hershock, Director of Leadership Development at Awana. It turns out that in addition to a wide array of resources online and in the Awana store, there is a powerful learning experience available to anyone who's serious about growing as a Christ-centered leader. Here's my interview with Donna about LEAD.
Every Leader Needs LEAD!
[DL] Many Awana leaders are familiar with AMC, so what's LEAD?
[DH] In so many ways, AMC is inspirational, relational, and practical. It provides Awana leaders with fantastic skill development for doing ministry well together. It's true that what you do matters, but this really flows from who you are and your relationship with God. LEAD is focused on cultivating a Christ-centered leadership heart in anyone who is called to serve kids and youth.
[DL] Why is it easier for a ministry leader to invest in her or his skills than in their heart?
[DH] It's hard to focus on what's unseen. We can watch and measure performance. Serving regularly, connecting with kids and families, teaching the curriculum, leading teams, and running events are visible activities. While I might be doing a lot of great things for God, it's possible that I'm actually holding God back from doing great things in my character. The heart and soul of Christ-like leadership requires a deeper look at what's going on inside. This is hard, especially when we start uncovering things we'd rather not find.
[DL] What kinds of issues does LEAD bring to the surface among participants?
[DH] Well, let me start by saying that LEAD intentionally creates a safe environment for people to be real with God and each other. In order to dive into matters of the heart like our character, calling, and so on, we need to be in loving community. LEAD helps people assess what matters most in ministry, who God is calling them to be before inviting them into what He's created them to do. LEAD impacts each participant uniquely; you really need to attend to find out what the Lord will bring to light in your life and leadership.
[DL] How is LEAD changing leaders? Do you have any stories from LEAD that stand out?
[DH] Absolutely! One leader in Georgia comes to mind. This pastor showed up because he wanted to learn some things to make his leaders at church better. After participating, he was amazed how God made him a better leader first. Another testimony I heard recently was from a children's ministry leader and her pastor. They showed up with a stirring to catalyze community in their church and neighborhood. By the end of LEAD, they got clarity around their calling and starting an innovative outreach ministry for un-churched families.
[DL] Who would you say LEAD is for? Who should sign up to attend?
[DH] Honestly, I'm torn on this. In some ways LEAD is for anyone who wants to grow in healthy, holistic Christian leadership. On the other hand, LEAD isn't for everyone. It's only for current and aspiring leaders who are convicted to take their leadership to a new level in order to relate more closely to Christ and serve others. Pastors, children's and youth ministry leaders, Awana Ministry Directors, Awana clubs leaders, and even ministry leaders who don't serve in Awana can benefit from participating in LEAD.
[DL] How is LEAD different from other ministry leadership trainings out there?
[DH] Instead of building on a formula for leadership development – learn this, do that, and see change, LEAD creates a forum for leaders to build community and grow in character. Your depth and pace of transformation is ultimately between you and God. Yes, you might walk away with greater clarity about your role in children's or youth ministry. However, you might get redirected, even surprised – because the Holy Spirit is at work and has something important for you to consider. The personalized, interactive, reflective, and social approach of LEAD is unlike any other leadership experience I've encountered.
[DL] What challenge do you have for anyone on the fence about participating in LEAD?
[DH] LEAD is about becoming a better you in Christ, not mastering a role you signed up to serve in. If you're curious about how effectively you're leading in children's and youth ministries, LEAD can help you get at the heart of this and prepare your heart to lead in the way of Jesus moving forward. Find or host a LEAD experience in your area and see what God does in and through you as a result.
[DL] Speaking of attending LEAD, how can leaders find out more information and register?
[DH] Basic information is provided on our website: Awana.org/LEAD. You can also contact your local Awana Missionary to express interest in attending or hosting LEAD: Equip. However, I'd love to talk with you about the best way to connect with and experience LEAD. My email is DonnaH @ Awana.org (I put spaces in there to keep SPAMMERS away!). My team and I can help you find a scheduled LEAD experience in your area or talk through custom options for hosting LEAD at your church. If you'd prefer to call instead of email, the main office number is (630) 213-2000 or call toll-free (866) 292-6227. Ask to speak to me, Donna Hershock, in Leadership Development. My team and I would love to serve you to become the best Christian leader God created you to be!
[DL] Thanks, Donna, for taking time to share your heart for leaders with us and shedding light on the heartbeat of LEAD. We're excited to invite leaders from all over to check out LEAD: Equip and to participate in this transformational leadership experience through Awana.