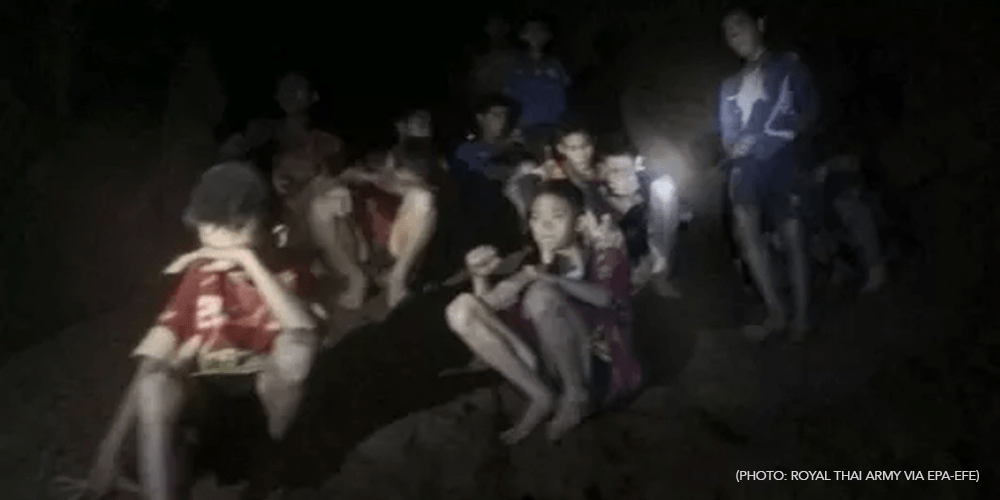 Do You Believe in Praying for Miracles?
Their faces look out at us from our big screen TVs.
Twelve Thai boys and one soccer coach huddle in a cave, couched over a narrow ledge. They were missing for nine days, but now that they are found, they are confoundedly trapped. They are safe, but things are deteriorating. The oxygen levels in the cave are lowering and rains are forecast that could flood their exit route. As the old saying goes, all the kings' horses and all the kings' men . . . all the world's resources and advanced technology have been helpless to deliver them to their families and safety.
Day after day the entire world stands by helplessly.
I woke up early this morning, turned on the news to see if there was any development on their behalf. They have written letters to their parents. "Don't worry about me. I am OK." "I can't wait to eat everything." Their boyish assurances, meant to comfort their parents, will not convince parents who know they are anything but OK.
This morning I also saw a FB post by Wess Stafford, President Emeritus of Compassion and an Awana board member, calling all of us to believe in and practice prayer on behalf of these boys. I agree this is the time for the Kings' people to pray . . . the kings' horses and kings' men need the power of prayer on their behalf. Let's pray for a miraculous delivery for these young boys.
I had a conversation with my sister yesterday about prayer. She is hospitalized and in a serious condition right now. She herself needs prayer. As we spent the day together in her hospital room, she shared that she has been studying Mother Teresa's life. At one time Mother Teresa was trying to rescue a group of special needs children caught behind enemy lines in a war zone. The army general told her there was no way to rescue those children without a cease fire. That tiny woman looked him in the eyes and said, "Tomorrow there will be a cease fire." When that next morning dawned, bathed in prayers as it was for the release of those children, there was a cease fire and the children were evacuated to safety.
Let's pray for these children. Let the prayers rise from God's people in Kenya and Norway and Bangladesh and Brazil. Let us cover these children with prayers in English and Korean and Swahili.
Pray. Pray, Pray. Pray that soon there will be a miracle.