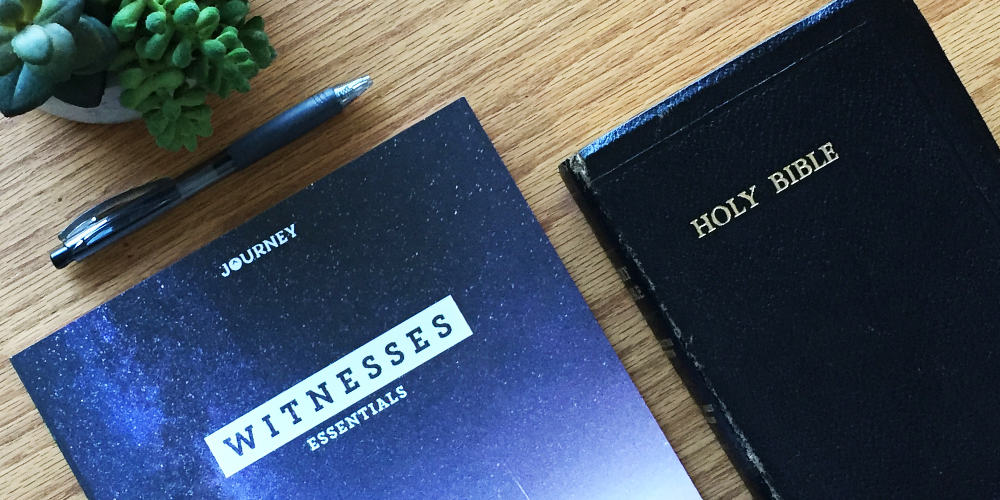 Why My Entire Staff Will Go Through Witnesses This Year
After 68 Years of Ministry, Awana Is Excited to be Doing Something New!
"Say, you work for Awana?" the driver who picked me up from the airport asked me. "How's that older man I used to give rides to? Man he was a preacher! He told me about Jesus. Wanted me to know how to go to heaven. Talked the whole way to the airport. Great old guy! Hope he's doing well."
He was, of course, referring to Art Rorheim, Co-founder of Awana. Art was to his core an evangelist. It didn't matter where you crossed his path, if you were his nurse when he was hospitalized, a neighbor or his ride-to-the-airport limo driver, Art wanted you to know the Gospel. He also wanted to be sure that all of Awana knew how to present the Gospel. If you worked at Awana, you were apt to be quizzed by Art about how to best share the Gospel with others. He was passionate to the point of being dogmatic.
There will only ever be one Art Rorheim.
"He's fine," I tell the driver. "In fact, he's better than he's ever been. He's with Jesus now … along with all the people he brought to salvation." I say this imagining a horde of people in heaven who are there because Art cared about them enough to witness to them.
I smile as I say it, but I also confess: sometimes I find myself feeling slightly intimidated that as Awana CEO, I am following in the shoes of this man who had such an evangelistic fervor throughout his life.
Maybe you can relate. Probably most of us can. We wish we were bolder, more consistent and more concerned.
That's just one of the reasons our entire Awana staff, from the Board of Directors, to our headquarter employees are doing something exciting together this fall. We are studying the brand new Witnesses Awana YM curriculum together. We have divided into small groups and are memorizing Scripture, working through the weekly assignments and reigniting our evangelistic fires. We are very excited to be some of the first to experience Witnesses in this way.
And let me say … this is awesome stuff!
Interestingly, the first lesson addresses the intimidation many believers feel about witnessing. The accompanying video is a talk between a young woman and her mentors. The mentors assure her that God has created and gifted her to reach certain people.
Yes! I thought as I watched. God will use me in ways that He created me for. I don't have to be exactly like Art Rorheim.
At Awana we want to put on our oxygen masks before we try to help others with theirs. We don't want to preach what we aren't practicing. In other words, our passion is to reunite ourselves so that our partner, the local church, will also be inspired to become the open-doored lighthouses and cities on the hills Jesus spoke of. This is not just about curriculum for high schoolers.
Personally, I am recommitting myself to a long-held conviction that everyone who crosses my path is someone God has put in my pathway for encouragement, spiritual conversation and the story of God's love and salvation.
So, with that in mind, I walked through this week. It hasn't been easy. The man in the seat next to me on the airplane wore ear plugs the whole way. That was a no go. My taxi driver talked for the entire ride about the problem of clergy corruption in Nigeria. He would be a hard sell on the message of the Gospel. I didn't try.
But, I want to be bolder. And in the months ahead I am anticipating that stories of salvation and redemption will start to fill the times when our small groups meet.
"Let me tell you about this talk I had with my neighbor."
"An interesting thing happened on my flight this week."
"I led an old friend to Christ on Saturday."
You and I weren't created to be Art Rorheim. But we were created to be witnesses of God's plan of salvation and how He has worked in our own lives.
And here is what I am saying through all of this. Why not join us? You don't have to be a young person. You just have to want to be reignited to share God's love. This experience is for you, whatever your age. Grab up a few copies of Witnesses for your small group, Sunday school class, or neighborhood Bible study this fall. And then go be witnesses to a lost and hurting world.
---