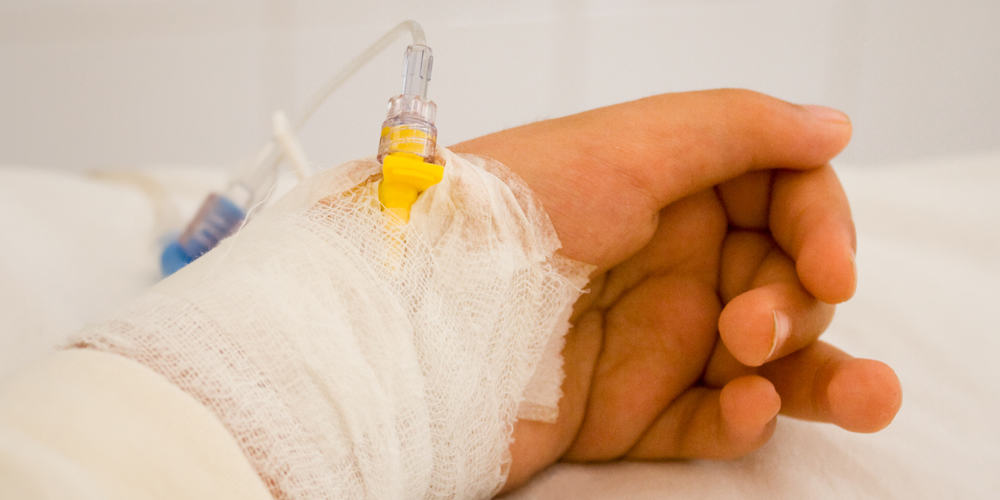 Good morning Overcomers,
The other day I was doing research and came across the title "The Dying Boy." It caught my attention—probably because earlier that evening I was speaking with my teenage children about a friend of theirs who passed away from cancer some years ago.
The article said:
The school system in a large city had a program to help children keep up with their school work during stays in the city's hospitals. One day a teacher who was assigned to the program received a routine call asking her to visit a particular child. She took the child's name and room number and talked briefly with the child's regular class teacher. "We're studying nouns and adverbs in his class now," the regular teacher said, "and I'd be grateful if you could help him understand them so he doesn't fall too far behind."
The hospital program teacher went to see the boy that afternoon. No one had mentioned to her that the boy had been badly burned and was in great pain. Upset at the sight of the boy, she stammered as she told him, "I've been sent by your school to help you with nouns and adverbs." When she left she felt she hadn't accomplished much. But the next day, a nurse asked her, "What did you do to that boy?" The teacher felt she must have done something wrong and began to apologize. "No, no," said the nurse. "You don't know what I mean. We've been worried about that little boy, but ever since yesterday, his whole attitude has changed. He's fighting back, responding to treatment. It's as though he's decided to live."
Two weeks later the boy explained that he had completely given up hope until the teacher arrived. Everything changed when he came to a simple realization. He expressed it this way: "They wouldn't send a teacher to work on nouns and adverbs with a dying boy, would they?" (Bits and Pieces, July, 1991)
The word that was so illuminating to me, that seemed to jump out at me from the page, was Hope. This boy had given up hope.
Keeping hope can be very difficult at times. Some days can be hurried, pressured, and just plain tense. When we give up hope we start listening to the lies of other voices that do more harm than good. We start giving in to how dark and broken our world is. We start to listen to reminders all around us, that we're "not enough." We start to believe and embrace guilt, condemnation, and fear. The pain and problems we face—as that young boy faced in that hospital room—start to seem more like giants of impossibility.
But just when that young boy found himself right in the center of feelings of defeat, God showed up! He showed up in the form of that caring teacher.
Hope carries and sustains each believer through life, and without hope life loses its meaning. Just ask that young boy who had stopped fighting for his life, had stopped responding to treatment.
God always amazes me with the Love He has for us. Love is God's solution to the problems this world faces, even the challenging world we live in today. Love put into action is the greatest service to humankind.
Hebrews 11:1 says "Now faith is being sure of what we hope for and certain of what we do not see." This verse carries with it all the confidence and assurance that comes with knowing for sure, with no question, what we have been promised by God in his Word. So look hope in the eye and start to fight for your life. Let the hope that is in you work through you to be hope for someone else.
To all my fellow KidMin, children, and youth leaders: be steadfast and encouraged as you continue sharing God's love and Word with children and helping to empower them. At Awana, we have the same prayer and desire. We want to partner with you, bringing kids hope to reach their potential: they are the Hope of the future.
Hope is not filled with doubt; rather hope has as its sure foundation the whole of God's Word, the entirety of God's character, and the finished work of our Lord Jesus Christ.
"The children are a heritage from the Lord, and the fruit of the womb is a reward" (Psalm 127:3)