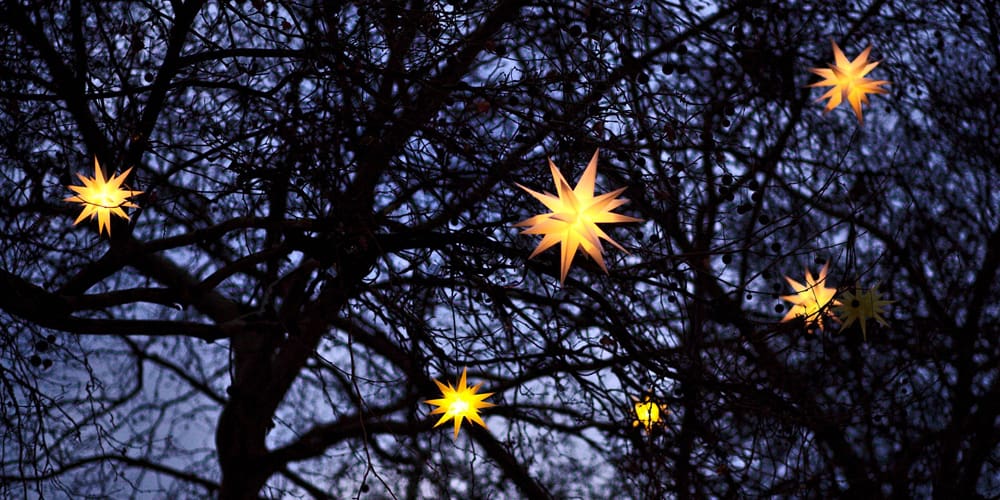 Against Our Darkness, How He Shines
Settling into my reading chair one morning this week, a newspaper in hand and coffee by my side, I found myself passing over pages of headlines informing me about mass murders, raging California fires and a column of refugees, including children, headed for potentially bloody confrontations at our southern borders. I didn't stop to read past the headlines.
I found myself wondering out loud . . . What ever happened to the good news?
But I would not have the option of escaping the world's pain that morning. These words from an opinion piece soon caught my eye and have stuck with me since.
"I don't want to drop my kids at school.
I don't want to drop my kids at a movie theater.
I don't want my kids to sit in a church or synagogue.
I don't want them to go to an outdoor concert.
Or a congressional baseball game.
Or a Waffle House.
Or "college night" at a country music restaurant.
I don't want to wonder, constantly, if my children will be mowed down by gunfire." [1]
This mother's article asked, "Is this truly the best we can do?" My heart went out to her and to all mothers. What a time to be trying to raise children to health, happiness and fullness of life!
Her question is practically universal. Who hasn't wondered the same, in the midst of the barrage of constant media attention to natural disasters, shootings and catastrophe?
Where is refuge?
Where is hope?
Where is the sure place of comfort and assurance?
Where is the light in our culture these days?
Is this truly the best we can do?
It is Christmas time. Our communities and homes are ablaze with lights. It is our seasonal tradition, but these lights are more. They are symbols of the light that came into the world with Jesus's birth.
The pre-Christian, pagan Roman world was an unbelievably dark place. Power went unchallenged. There were no good news headlines. No one even had enough of a glimmer of hope to ask, "Is this truly the best we can do?"
But even then, they longed for more. Just like us.
It is against that hopeless human backdrop and against our own lifetime's hopeless human backdrop that the angel's words from Scripture must be heard. They are full of incredible, "what-planet-are-you-talking-about" light.
Hear them:
And there were shepherds living out in the fields nearby, keeping watch over their flocks at night. An angel of the Lord appeared to them, and the glory of the Lord shone around them and they were terrified. But the angel said to them,
"Do not be afraid. I bring you good news that will cause great joy for all the people. Today in the town of David a Savior has been born to you; He is the Messiah, the Lord. This will be a sign to you: You will find a baby wrapped in cloths and lying in a manger."
Suddenly a great company of the heavenly host appeared with the angel, praising God and saying,
"Glory to God in the highest heaven and on earth peace to those on whom His favor rests."
                                                                                                                                                Luke 2:8-14
Good news! How we long for it! And it is here. When we turn our eyes to Jesus this Christmas season He shines through the darkness as He has for millions of believers for thousands of years.
Jesus is the good news. He is the hope that pierces through the disaster headlines or the senseless taking of life by random shooters. He is the answer to the question that begs, "Is this truly the best we can do?"
In this Christmas season marked by disaster, loss and grief . . . Jesus is still humanity's good news. And against our darkness, how He shines!
---
1. Stevens, Heidi, "The dread and reality we've woven into our lives." Chicago Tribune, November 12, 2018.