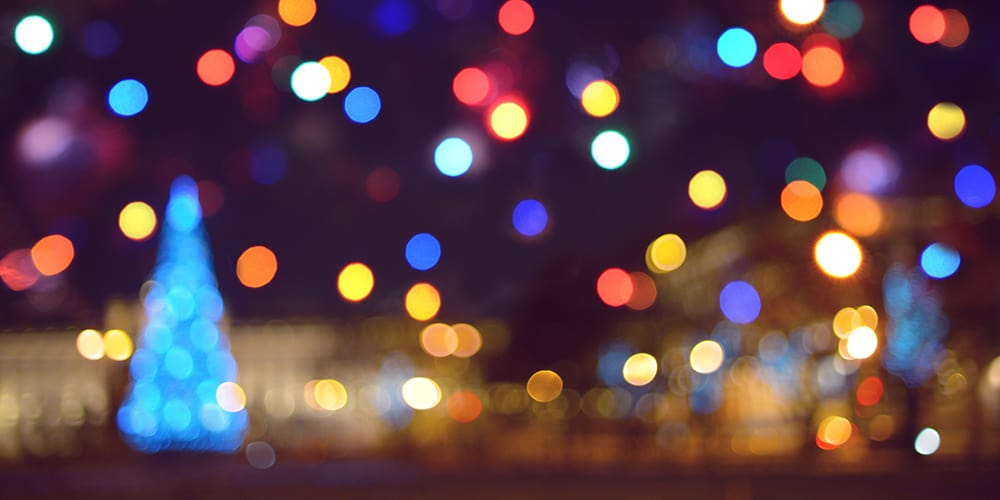 Christmas Around the World
Ahhh Christmas. The traditions, the emotions, the music. Christmas means gathering in a candle-lit room before a brightly decorated tree surrounded by presents, sampling cookies, and singing carols about snow and baby Jesus…right?
Christmas seems so obvious, so iconic, so right. Of course we bring a tree into our house, hang lights and baubles on it, exchange festively wrapped presents, and bake cookies. And of course we celebrate on December 25th!
But, truth be told, the baby whose birthday we are celebrating didn't do any of those things…and neither did his followers, for centuries. Jesus' birth, the incredible incarnation of the Creator, was the pivotal moment in history, and has been celebrated and revered for almost two thousand years. That's plenty of time for much-loved traditions to spring up in hundreds of ways all around the world.
Awana is a Global Ministry in over 120 countries, so our leaders and clubbers celebrate Christmas in countless different ways, their traditions just as iconic to them as ours are to us. So, let's have some fun by exploring unique ways of celebrating the birth of Christ. We don't have the luxury of Dicken's "Ghost of Christmas Present" to magically send us across the globe, but with a bit of research and a little imagination we can peek into six countries in six continents to glimpse Christmas around the world.* And who knows? You might just find one you want to adopt.
South Africa, Africa:
It's hot! The first thing you'll notice visiting South Africa during Christmas is that it's summer. Because South Africa is in the Southern Hemisphere, families are more likely to go camping or have a barbeque on the beach (called a braai) than roast chestnuts on an open fire. Because of the longstanding Dutch influence, Santa Claus is known by many as Sinterklaas. But even though they're wearing flip-flops, many children still leave their stockings by an evergreen Christmas tree.
Philippines, Asia:
Christmas is a big deal in the Philippines! The Philippines has the highest concentration of Christians of any Asian country, and they know how to celebrate. Many of their Christmas traditions come from the West and look familiar: Santa Claus and Christmas trees, for example. But other traditions are native to Filipino culture, including their favorite Christmas decoration the parol, a star shaped lantern held on a bamboo pole, symbolizing the Star of Bethlehem. Christmas Eve, or Noche Buena, can go all night, as people attend worship at church and then feast with their families…sometimes until morning!
Australia:
Australia also celebrates Christmas in the summertime. Instead of reindeer, Santa is escorted by a team of festive kangaroos. Rather than Christmas trees, Australians decorate their houses with a "Christmas Bush," a native plant that turns red around Christmastime. And instead of singing about snow and cold weather in the middle of summer, Australians have written their own Christmas carols—about sun and surfing and Aussie wildlife—and prefer to have Christmas dinner on the beach. Dinner often comes with a "cracker"—a wrapped cardboard tube popular in the UK that, when pulled, opens with a "crack!" to reveal a small gift or treat.
Germany, Europe:
Much of what we in the USA consider "traditional" Christmas actually stems from the celebrations of northern Europe, so many Americans would feel comfortable at home celebrating German-style. Advent calendars help children count down the days before Christmas, while churches light Advent candles in evergreen wreathes. Christmas trees are central to the celebration, but traditionally brought into the house on Christmas Eve—signifying the end of Advent and the beginning of Christmas. Children write letters to the Christchild, or Christkindl, asking for presents. However, in Germany the Christchild is not baby Jesus, but a young girl dressed like an angel!
Many of the ornaments, foods, and songs popular in Germany at Christmas are the same that we love to decorate, bake, or sing—including Silent Night and Oh Christmas Tree (originally in German, of course, but we translated them into English).
Mexico, North America:
Nativity scenes, or nacimiento, are the most popular Christmas decorations in Mexico, traditionally much larger than those we decorate with in the USA. Some are even life-sized, or include "extras" such as elaborate scenery, shops, or working villagers alongside the holy family and stable. Traditionally, these scenes are set up on December 16th, but baby Jesus is not added until Christmas Eve. Another important decoration is the poinsettia, or nochebuena (Christmas Eve) flower.
The central Christmas tradition in Mexico is the Posada, meaning lodging—a procession reenacting Mary and Joseph's search for a room. Children carrying candles and figures of Mary and Joseph walk from house to house, singing a song and asking for a room. Of course, they are turned away at each house, but eventually they find the right one and are invited in to a party. The children repeat this each of the nine nights leading up to Christmas (with each night symbolizing one month of Mary's pregnancy).
Colombia, South America:
In Colombia, one of the main symbols of Christmas is candles. The season begins on December 7th, the Day of the Little Candles or Día de las Velitas. Houses and town are lit with candles and lights, and even fireworks. Houses retain their candle-lit decor throughout the season. Instead of writing letters to Santa, children write letters to Jesus asking for presents, and place their wishes into the nativity scene, or pesebre. As with many other countries, the main celebration is held on Christmas Eve, when church services, parties, and feasting can go all night.
Bonus Tidbits:
Armenia was the first state in the world to officially adopt Christianity (301AD), and is unique in that it celebrates Christmas on January 6th! Churches around the world that follow the old Julian calendar, mainly Orthodox churches, celebrate Christmas on January 7th.
Although Christianity is by far the largest religion in the world, there are a handful of countries that don't officially celebrate Christmas at all (individuals in these countries still celebrate). These include Qatar, Mongolia, and Morocco.
The word "Xmas" isn't an attempt to take Christ out of Christmas. It's actually the opposite! A letter that looks like our X starts the word "Christ" in Greek, so X became an insider code for early Christians. In fact, "Xmas" is pronounced "Christmas" not "ex-mass."
Although some Americans hurry to pack up Christmas by New Years, Christmas is traditionally celebrated until Epiphany, or Kings Day, on January 6th.
Of course, this is a snapshot of just a few traditions around the world, and every culture is far richer and more complex than anything we could depict in a short summary. But, there is good news! It's likely that a family from another country lives within a mile or so of you…maybe even a house or two away. If you invite them over for Christmas dinner, you'll have a chance to share your traditions and get to learn about theirs as well! If you do, be sure to share what you've learned!
Well, what about you? What are your favorite traditions, and what do they mean to you and your family?
---
*Most of the information in this article was found on Wikipedia.com and WhyChristmas.com.
References to websites and resources not created by Awana are for your information and are not necessarily an endorsement of content.