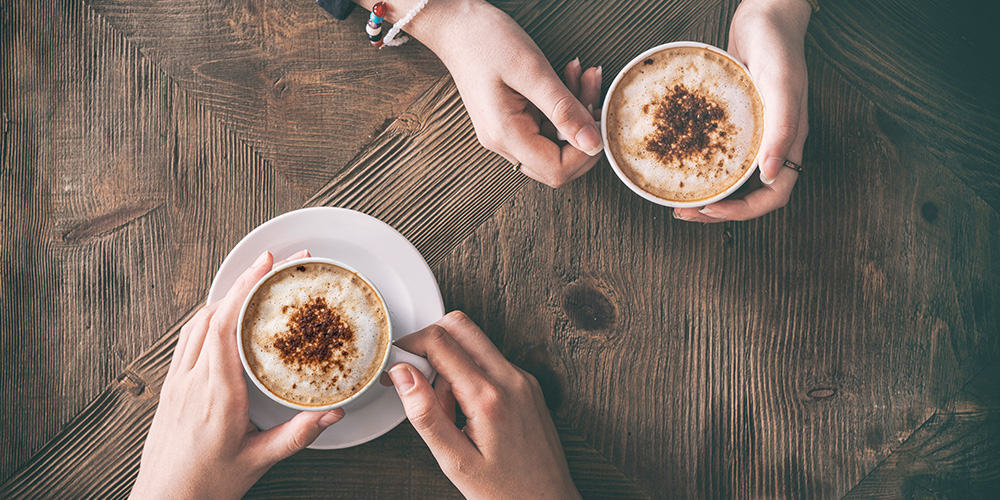 Five Ways to Love Your Leaders
Former U.S. Surgeon General, Dr. Vivek H. Murthy, recently wrote that although we live in the most technologically connected age in history, we are suffering from a 'loneliness epidemic.'[1] Although we are connected with cell phones, Internet and social media, we aren't feeling connected. We are longing for a true sense of belonging, a community. Your Awana club can provide this sense of community for not only your kids, but also your leaders. Volunteer leaders are vitally important to any Awana club. And when leaders feel appreciated and important, they are more likely to feel connected to the program and continue their involvement.
But building a sense of belonging requires active effort and practice. Recognizing your leaders doesn't need to cost a lot of money. It's the genuineness of the gestures and consistency that will help your leaders feel connected and part of a community. Here are five ways you can show love to your leaders and help foster a sense of belonging within your team.
Tell Them
• Send a card saying, "Your leadership has helped us do these incredible things. Thank you!" or "I just love the way you…" or "I appreciate that you…"
• Create a bulletin board that features the leader serving children.
• Have a favorite Scripture verse printed in calligraphy and framed for a leader.
• Host a yearly leader event. Prioritize time and money to host a dinner, breakfast, or some type of celebration event that brings all your leaders together. Gather data to paint the big picture of the impact they are making. "You've spent over ____ hours serving over _____ kids and families in 2018."
• Give your leaders a shout-out on social media.
Spend Time with Them
• When a leader gets to club, check in with them by sitting in an out-of-the-way place. Find a moment to ask how they are doing today, and what's going on with their world.
• Take them out for coffee and really listen to them.
• Have a thank-a-thon! Calling leaders to say thank you can make them feel so good!
• Help them set up or tear down their teaching area and listen to what they share while you work.
• Take your leadership team on a yearly retreat and talk about goals for the future.
• Attend an Awana Ministry Conference together.
Give Back to Them
• Give out Awana shirts or other gear, some Hershey's Kisses, or their favorite candy or soft drink. The more you get to know your leader, the more you'll get to know their interests and how a nominal gift can align with those interests.
• Give a gift certificate from a local restaurant.
• Have children use a permanent marker to sign a thank-you T-shirt.
• Give two movie tickets.
• Fill a coffee mug with a bag of ground flavored coffee.
• Bring them doughnuts, bagels, a Starbucks drink, homemade cookies, or any little treat.
Do for Them
• Help the leader settle into their role, and do their job alongside them for a while, especially if they are new.
• Send them an article, blog post or book to help them learn more about their role.
• If their schedule is hectic and they don't get dinner before club, feed them.
• Keep them informed through email, a closed Facebook group or some other communication.
• Know what's going on in their lives.
• If you have a leader in need, go the extra mile for them. You may have someone with mounting medical bills, a single mom that needs help with Christmas, a leader who is sick or lost a loved one. Show them extravagant love and support when you're able.
Connect Them with Others
• Have an open house for leaders and invite potential leaders to it.
• Create a document that contains everyone's preferred contact information and share it with the team (with their permission).
• Pair them with another leader, especially if they are struggling.
• Create a closed Facebook group and invite everyone to share their ideas for making club more successful.
• Encourage seasoned leaders to introduce themselves to newer leaders.
• Provide leadership opportunities to those who want to shoulder responsibility and guide others.
Remember, it's not the cost of the recognition that matters. It's the genuineness and consistency of the gestures that will help your leaders feel connected and part of a community. By showing your leaders just how much you appreciate them, you show them respect. Acknowledging their efforts shows your leaders how key they are to the future of your club. Why not take the opportunity today to show some love to your leaders?
---