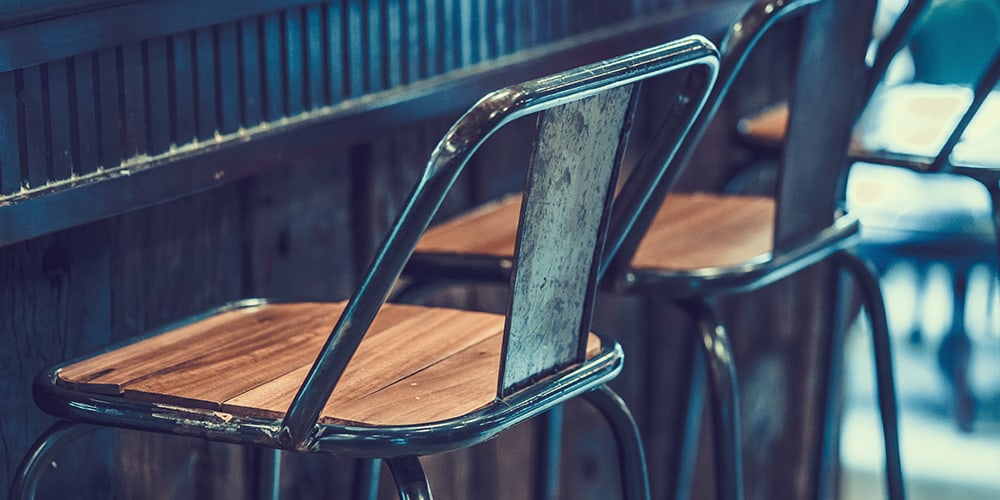 Last week, I found myself at a restaurant, eating lunch alone. I took a seat on a stool next to another woman and we began chatting. She told me that she was the Vice President of Development for a major Big Ten university, on a business trip to make alumni calls in the area.
"Most alumni forget about their schools in the demands of everyday adult life, but when they start talking about their college years the memories come flooding back. 'Oh yeah!' they'll say, 'Those were some of the best years of my life. I love that place!' That's how alumni become donors. But we have to help them remember" she said.
Then she asked me what I did. I told her I worked for a global Christian ministry that disciples children: Awana.
"We bring caring adults into children's lives who help them engage the Bible deeply through memorization, laying down a foundation for life-long discipleship. Like your students' school memories, when our Awana kids grow up, those verses are still with them, alive and forming their lives. In a way, they grow into them as they mature."
"Well," she told me, "I'm really not a practicing Christian anymore, but I grew up Lutheran and I memorized a lot of verses when I was a kid. And, you know, I've never thought of it before, but they do come back to me at times."
I smiled as her words confirmed the way Scripture sticks.
Then she launched in: "Fear not, for I am with you. Do not be dismayed, for I am your God."
I replied, "The Word of God dwells in you richly. It is alive and can make you a spiritually wealthy woman."
She shifted the conversation then, but before we parted ways we exchanged business cards, and smiled as we said goodbye.
My smile meant more than she knew.
I was delighted, thinking how God orchestrates our paths and brings people into our lives. I thought about how the Bible verses she learned as a little girl have "dwelt in her richly" all these years. I smiled that we had not really been chatting about childhood—God was calling her to Himself by helping her to remember.
I believe God arranged my restaurant choice that day, seating me next to this woman and leading our conversation. Who will be next to her on her airplane trip home? I wondered. Maybe an alumnus on this trip will tell her how God has worked in his life and her eyes will be opened still more. God is helping this alumnus of His Word to remember.
When she comes to Him (and I believe she will) I hope she will remember how God brought us together in a California restaurant to talk about "remembering." I hope she will be blown away by how He pursued her.
But today, I write to you, to jog your memories. Maybe you, or someone you love, are alumni of Awana. Or maybe you have been an Awana leader for years and have helped many children engage with Scripture on a deep level, often while learning it yourself.
I hope you enjoy those memories, but will you take a moment to do more?
Will you remember how God's Word has dwelt in you richly, how those ancient words, empowered by God's Spirit, guided you in your modern life; how they comforted you in grief and sorrow, and how they had the power to mature you? Then be blown away with the power of those words to inform your life all these years.
"Oh yeah! Those were some of the best years of my life. I loved that club!"
Remember how your pathway of lifelong discipleship began at a kids' club called Awana.
Remember your struggle to memorize, of inviting Scripture to dwell in you richly.
Remember how Awana's efforts to pour Scripture into your life, or the life of those you love, has worked.
Remember. Enjoy. And then, please, help us continue this vital work in creating lifelong disciples.
May God's Word dwell in you richly today!
Valerie Bell
Awana/CEO