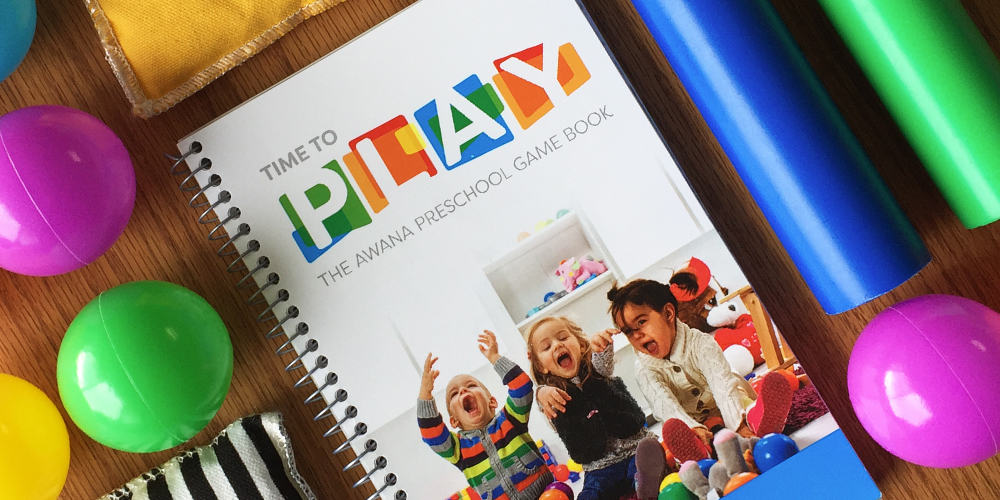 The Deeper Purpose of Game Time: Using Game Time to Give Your Kids A Sense of Belonging
So, why do we take time to play games and act goofy with kids?
Game Time has always had a prominent place in Awana because fun matters when the goal is relational discipleship—a context of high relationship and high Scripture engagement. As kids spend time during club doing fun challenges with each other and their leaders, it can lead to a greater sense of belonging and community, and this can pave the way to deeper interest in what this community is centered around—Jesus Christ and His love for us.
See, games aren't just providing entertainment for kids — it is actually the best way to take them to a deeper level of community and belonging, which is what so many kids crave. This community caring adults and peers creates a great context for discipleship because they are more willing to be honest about their questions and learn from each other. The fact that it is enjoyable is a great side benefit as well!
How young can kids be to enjoy game time?
Children are hard-wired for fun, and this can start early! We just released the new Awana Preschool Game Book, full of 150 games to play with any younger kids, especially the ones in your Puggles and Cubbies programs!
The games in this book are organized this way:
Quick and Easy Games — Games ready to go, with no supplies needed
Anytime Games — Fun game fillers that can be used anytime
Bible Story Games — Great games that deepen understanding of Bible stories
Scripture Memory Games — Super games to enjoy while memorizing verses
So, how do I choose what games to play?
There are a lot of games you can use whenever you want to—we thought you'd like that! However, this resource also includes an index of every Puggles and Cubbies lesson and what games would match best, as well as an index of major Bible stories and the games that pair well with it, for those of you who love to plan it all out!
But, how do I run a game time for preschoolers?
Recognize that games build relationships…
Preschoolers need games to focus on the experience of playing together. Being intentional about collaborative games helps preschoolers win by building relationships with each other.
Encourage all leaders to play…
Playing with children gives you a great opportunity to build relationships. Be sure to encourage each leader to join in and have fun together! Share the responsibilities of making Game Time happen by giving each leader specific jobs to do during the game you are playing.
Be intentional about planning your Game Time…
Here are some questions to ask yourself ahead of time: How much time to we have to play games? What games are we planning to play? Do the games fit our time frame? Do we have a good variety of games planned? Do we have a balance of high and low energy games? Do we have the space we need to play the games chosen? What equipment will we need? How many leaders can play and help?
Keep your games age-appropriate…
Preschoolers grow and change a lot from age 2 to age 5! Younger kids need simple games that don't feel too overwhelming. Older kids are ready for more complex movement and parts to a game. Keep this in mind as you plan how to run a game for your specific group of children. Here is what to expect at these ages: Children ages 2-3 years can walk, run, climb, ride on toys, use objects to represent other objects, play alone while interacting a little with others, and begin to talk. Children ages 4-5 years can skip awkwardly; have greater strength, endurance, coordination; and need lots of exercise as a result of the growth spurts they experience.
Have a plan for making teams…
Preschoolers will require significant help from a leader to organize them into teams. Here are some ways to create teams: Use a pre-made list and read off the teams; put checkers in a paper bag, kids pick one, red on one team/black on other; line up smallest to tallest; count 1-2, ones are on one team and twos are on the other team. If teams have an unequal number of players, allow some players on smaller teams to participate twice to even out the number.
Use the space you have…
Space for playing games with preschoolers does not need to be very large. A hallway can serve your purposes. The space in your classroom that you use for large group lessons might be just right for most games.
---
Can I have some sample games to try out?
Sure you can—If you work with kids we think you're super, so we're happy to share!
This was fun! Where can I find more games like this?
You can buy the new Awana Preschool Game Book on the Awana store site—click here for a quick link that will take you right there!