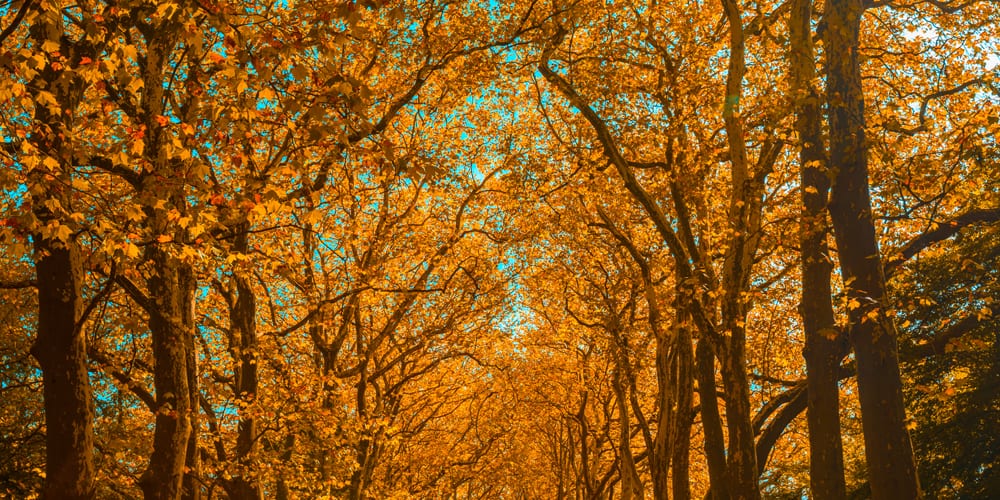 Fall Family Fun: Use this Fall to Strengthen Family Relationships Through Easy Fun Activities!
Fall is a crazy time of year for many families, and many of us aren't looking for "picture perfect" moments as much as we are meaningful moments that strengthen our family relationships.
At Awana, we are big into relational discipleship. We acknowledge that discipleship happens best where there is both strong Scripture engagement and depth of relationship with multiple caring adults—including parents.
Though you may have your own fall traditions, here are some ways to interact with common fall activities in a way that deepens relationships with your kids and (as a bonus) brings in simple truth from Scripture.
When we think about fall, what are some things that come to mind?
Changing seasons… leaves falling from trees… rainy weather…cozy indoor moments…thankfulness…
Let's explore these aspects of the Fall season and think about easy activities to use to deepen these moments together!
Fall: A Time Of Changing Seasons!
Though it may vary depending on where you live, interesting things happen outside during fall. Summer is over, and the leaves on the trees change colors as it gets colder outside.
Fun Activity: Go For A Nature Walk
Your kids may already notice the change in seasons, but take a walk together to notice nature together! You can do a scavenger hunt as you walk, by making a simple list ahead of time. You might base your list on colors: can you find something green/brown/red? Or you can base it on textures: can you find something rough/smooth/fuzzy? For older kids, help them make an elaborate point system for each object they find so they can stay interested in the challenge and try to get lots of points.
Bonus devotional challenge:
As nature goes through changes, our lives can feel that way too. Talk about this, and discuss a few changes your family is facing recently. Work together to observe ways that God is caring for your family in the middle of the season you are in and thank Him for his care for you!
Fall: Leaves Fall From Trees!
Yeah, the falling leaves are why it's called "Fall," but seriously, leaves are so fun to look at together!
Fun Activity: Collecting Leaves
Go outside and work with your kids to collect leaves. You can do leaf rubbings with younger kids by placing a piece of paper on top of an upside down leaf and rubbing a peeled crayon over the top. For older kids, set all the leaves in a pile on your table or floor and give them a one minute challenge to sort the leaves into piles of matching leaves; tell them they can only use their pinky fingers to pick up the leaves then start the clock. You can play too and laugh together!
Bonus devotional challenge:
Point out that the leaves you picked fell off the tree that was supplying them with what they needed. Remind the kids that Jesus used the example of a branch connected to the vine (John 15:5) to teach us how He wants us to stay connected to Him so we can live a life of love for Him! Together brainstorm specific ways you can stay closely connected to Jesus in your own lives, such as prayer, reading the Bible, or caring for others.
Fall: Rainy Weather Brings Us Together!
Downpours and stormy weather can interrupt our plans, but they can also provide a unique way to have fun with your kids!
Fun Activity: Puddle Time
During or after some rainy weather, have your crew put on their jackets and boots so you can head outside. Find a few puddles to step in, and enjoy how it feels to have boots that keep your feet dry on the inside while the outside of the boot is covered in mud and water. Listen for the sounds that are unique to rain, and wonder together about how different animals stay dry in the rain. For older kids, set up a simple rain measurement device by cutting the top off a plastic water bottle and marking off with permanent marker their guesses of how much rain will fall by the end of the day or week. Set it outside and check back to see who guessed closest to the right amount!
Bonus devotional challenge:
Discuss how water and rain provide plants what they need to grow. God uses this example in Scripture to help His people understand that He cares for us too by helping us know more about Him. Read part of Moses' song in Deuteronomy 32:1-4 and talk about how Moses was telling God's people to take in important words for them to know about God because it would change the way they lived their lives.
Fall: Cozy Indoor Moments
A consequence of the weather changing outside is that we may spend more time being cozy inside!
Fun Activity: 3 Ingredient Pumpkin Play "Slime"
Grab a bowl and dump in a can of pumpkin (15 oz), cornstarch (2.5 cups), and a fall-scented spice such as cinnamon or pumpkin pie spice (1 Tbsp). Mix the ingredients together to create a slime that is slightly squishier than play dough (you can add extra corn starch if needed to make it thicker or water to give it a more slimy texture). Give each child some to play with on a table. The good news is this slime isn't nearly as messy as those crazy ones your older kids may already be using, and is not harmful if your little ones try to sample a bit when you're not looking! Play with the slime alongside them, and enjoy how it feels to squish it and smell that pumpkin smell.
Note: Since your slime has raw pumpkin in it, store it in the fridge for future use!
Bonus devotional challenge:
As you shape your slime, talk about how God formed each of us, and continues the work of growing us into who He has created us to be. Explain how He even used an example of clay being formed (Jeremiah 18:2-6) to talk about how He grows and shapes us.
Fall: Gratitude is the Attitude!
With Thanksgiving marking the tail end of the fall season, we can maximize our family's habit of being grateful!
Fun Activity: Expressing Thankfulness
When you are all together, think of all the things you are thankful for and write them down! You can do something as simple as a list on a blank piece of paper, or as elaborate as writing them on something cute like a pumpkin or little papers you stick to branches stuck in a vase that make a "gratitude tree." In my family, usually only simple things work, so don't feel bad if that's you too! For younger kids, ask them to tell you a specific number of things to be thankful for (such as five) and give an example they can relate to, like a favorite toy. For older kids, have them write their own and be tolerant of a little silliness if they are still participating meaningfully—it's totally possible to be thankful for something random like pickles!
Bonus devotional challenge:
Help kids realize that moments where people stop and express thankfulness are all throughout the Bible. Read the story of Jesus and the ten lepers from Luke 17:11-19 and notice together how Jesus talked about the one leper who came back to say thanks to Jesus!
You might be saying, "That was a fun read—what can I do now?"
So glad you asked! Here are some suggestions for you…
For those who have kids: Take a look at these ideas and see which ones you can incorporate into your family time this fall. See if you can complete at least one bonus devotional challenge together too!
For those who serve kids and their families: Share this resource with the families you support as a way to show you care by providing easy ways for busy families to draw closer to God and each other!
---
We love sharing resources with you! Awana equips local volunteers in churches around the world with Biblical evangelism and discipleship solutions so that today's children may become tomorrow's Christian leaders, in every aspect of society and culture. Explore more at awana.org!