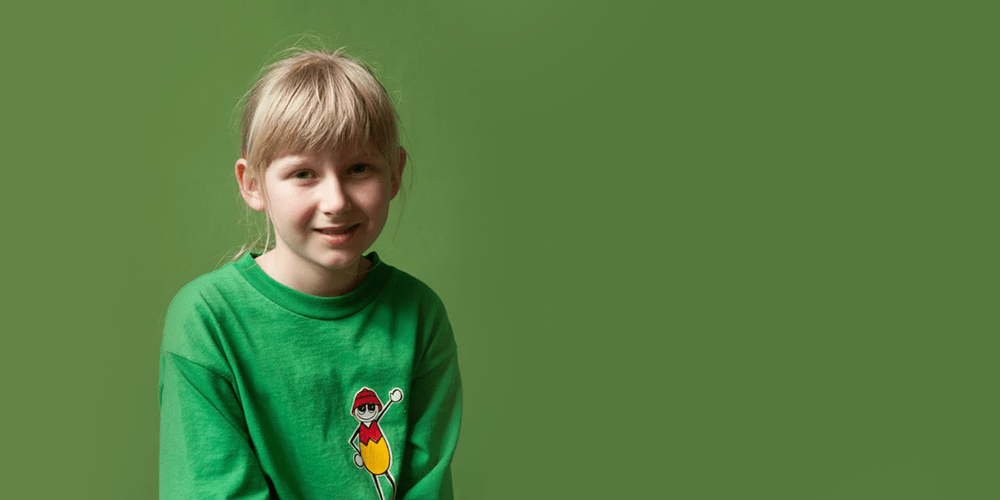 Look Hope in the Eyes: Ilona's Story
When she was a young child, Ilona and her sister were left at an orphanage. This early abandonment laid the groundwork for Ilona's self-identity: I'm bad, worthless. Nobody could love me.
As Ilona grew, these lies grew with her. "I'm not lovable—that's why no one at the orphanage will play with me. I'm not pretty—I'll never be given a family." By the time Ilona was adopted at age 6, she was broken by these heart-wrenching beliefs.
But Ilona's new parents were Christ followers, and her new mother volunteered at Awana. It was here that God began to reshape her identity. Ilona began making friends with both children and adults, growing into a family and community that loved her. Leaders at Awana prayed for her, and God began a miracle in Ilona's life.
At age 10, Ilona accepted Jesus Christ and was changed forever by a second adoption—this time into the family of God.
Now Ilona is 13, and she prays for the biological mother she never knew. Her biggest dream is to become an Awana leader, and help other children as she was helped. Remembering how difficult it is to trust after being betrayed by a mother, Ilona is passionate about declaring that, in Jesus, she—and others like her—is a daughter of the King.
You can change the ending for more children like Ilona. Will you give today to help us reach our goal of 100,000 more kids by December 31st?
---