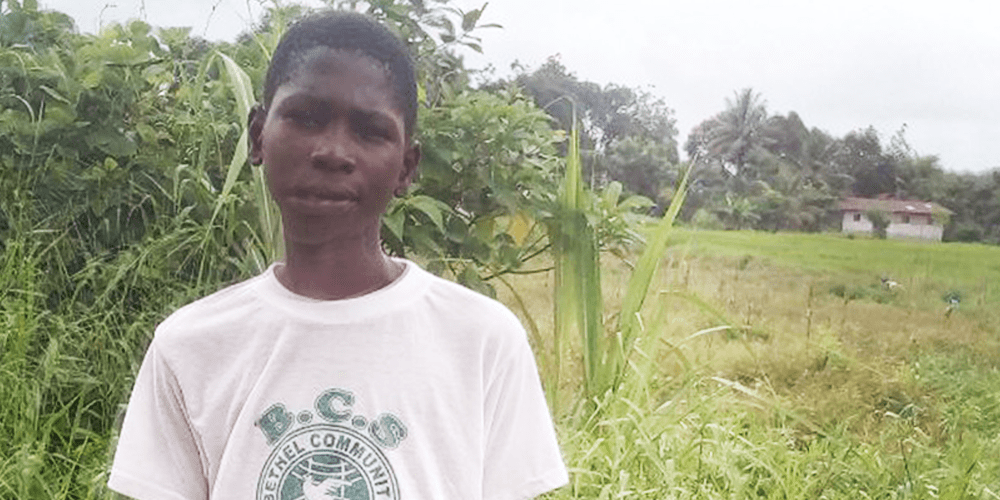 Look Hope in the Eyes: Solomon's Story
Can we introduce you to 15-year-old Solomon?
When Solomon stumbled onto an Awana game time in Liberia, he was homeless, scared, and disgraced. Two years before he had run away from home after gambling away his earnings, which his family depended on.
Solomon was too ashamed to face his father. Like the prodigal son, he walked away and began living with a gang on the streets.
When the Awana game circle caught his eye, Solomon joined in. He heard the Awana leader read James 4:8, Draw near to God, and he will draw near to you. Cleanse your hands, you sinners, and purify your hearts, you double-minded. The leader specifically implored those who had wandered from their parents to return and seek forgiveness.
Solomon took this message to heart. That day he became a follower of Jesus, left the streets, and returned home to his family. Today, Solomon is back at school, and back at work providing for his family.
When you give to Awana, you impact the life-long direction of kids like Solomon, and their families. Will you become a Hope Hero today?
---