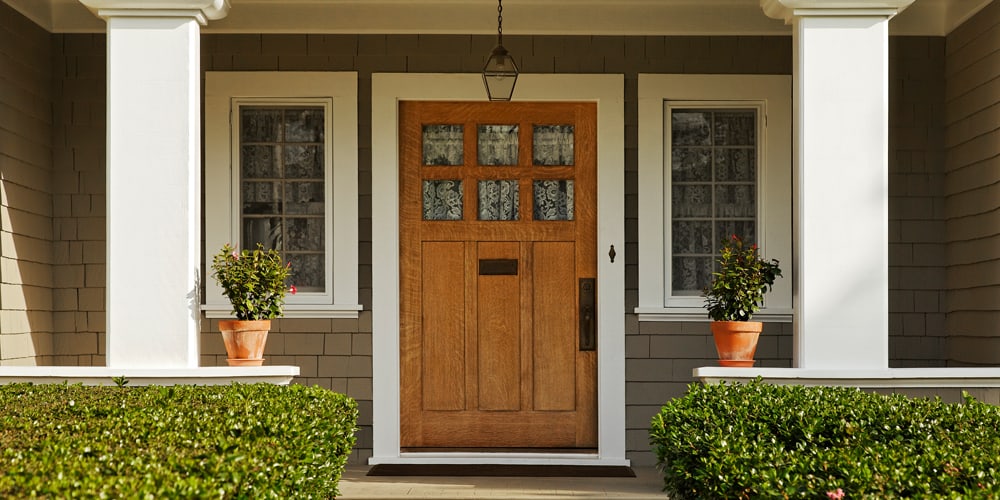 Someone was pounding on my front door. Go away! I thought as the tears ran down my face. I was a mess, huddled in the shower, crying out a fresh grief.
Two hours ago I had driven to the hospital only to learn that my mother had suffered a massive heart attack and was gone. She was 69 years old, a widow, and was to be remarried in four weeks. Now we would bury her in her wedding dress.
The shock I felt was overwhelming. I didn't want to see anyone. Go away! I shouted again. Fifteen minutes passed, but the pounding only became louder.
I only knew one person that persistent, that insistent, and that dogged.
It had to be my Senior Pastor, Dr. Torrey Johnson. Of all the people in the world, I especially didn't want him to see me like this…at my worst. But his message was clear. If I didn't answer that door, he would soon have the fire department knocking it down. He was going nowhere.
Doc we called him. He knew my history with grief. Two years before I had lost my father and now this.
"Thank God!" he said when I answered the door looking terrible in my bathrobe. "I was so worried about you. When you didn't answer I thought you might have done something to yourself."
If I am ever tempted to think I don't matter in this world, I remember his pounding, his worried face, and how his prayers wrapped around me like comforting arms.
Doc lived into his 90s. I was asked to give a eulogy at his funeral. He had been a kingdom maker: Founding Youth for Christ, giving Billy Graham his start, involved with the beginning of Trans World Radio and Greater Europe Mission.
At his funeral I told this story, of his persistent pounding and care for me as a young woman of 30. I was honored to have been chosen to speak. But I had a stronger feeling that day. I wish I had told him how much his care meant to me while he was alive.
This is Pastor Appreciation Month. Do you have a story of your own? Who has entered into your world of grief so you didn't travel its rocky roads alone? Who has prayed over you? Who has come to your side when you were in trouble? Who pointed you to Jesus? Who gave you a word from Scripture that showed you the way? Who cared for you and your kids? Who was there for you even when you pushed him or her away? Who loved you at your worst?
Why not write out your own story? Give it to your pastor. Send it to us.
Someone cares for you. I'm sure of it. We would like to know your story.
---
Dear Pastors! Whether you are a children's, youth, or lead pastor, whether full time, bivocational, or volunteer, we know how much love you pour into your church family. And oftentimes, we fail to tell you how much we love and appreciate you each day!
Happy Pastor Appreciation Month!
#AwanaSayThanks
Pastor Appreciation Month 2018

Dear Pastors! Whether you are a children's, youth, or lead pastor, whether full time, bivocational, or volunteer, we know how much love you pour into your church family. And oftentimes, we fail to tell you how much we love and appreciate you day after day!Happy Pastor Appreciation Month!#AwanaSayThanks

Posted by Awana on Monday, October 15, 2018